Wednesday, December 11, 2013
/lk
In some — OK, many — areas, Omak and the surrounding area lacks the amenities of big cities.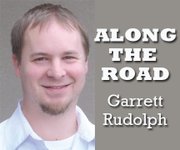 There are no professional sports teams, no zoos, shopping malls or mega-plex movie theaters showing every new release anybody could ever wish to see. Wenatchee is probably the closest place to see big-name musicians and Spokane is the nearest U.S. airport for the average traveler to take an extended flight.
However, there's one area in particular I think Omak has an advantage over cities 10 or 20 times the size.
I hope local residents realize how lucky they are to have a place like the Omak Performing Arts Center.
I've seen or covered a handful of events there since coming to town in March, including Friday night's Animate Objects Circus, and I'm always amazed at the quality of the performances and just the fact that a theater like that is located in Omak.
An outsider's glance would be skeptical that a thriving arts community would exist in Omak — a place most of the state will always associate more with the rough and tumble of the rodeo than the theater.
Yet, there it is.
The show on Saturday, and the preview for it earlier in the day with Omak Middle School students, were highly entertaining, especially for the youngsters in the crowd. To see something like that when I was a child would have meant a trek into Seattle and battling the traffic that always entails.
When I was at Liberty High School, a bunch of money was dumped into renovating the campus for its student population of more than 1,000. But its theater would never be mistaken for a professional-quality venue.
And I would have to think that Omak students might be the biggest beneficiaries of having a great theater, both with the shows they can see and with the educational opportunities it might open.
It's not perfect by any means: The bright red curtain and the dark background of the theater make taking pictures a challenge, but I'll nitpick just about every gym, stadium or theater that hampers a great photograph.
Hands down, my favorite event at the Performing Arts Center has been "Spamalot." I understand its irreverent style might not be for everyone, but I thought it was side-splittingly funny and I'd love to see more comedic plays and musicals in the future.

Garrett Rudolph is the managing editor of The Chronicle.
He can be reached at 509-826-1110 or via email
at grudolph@omakchronicle.com.