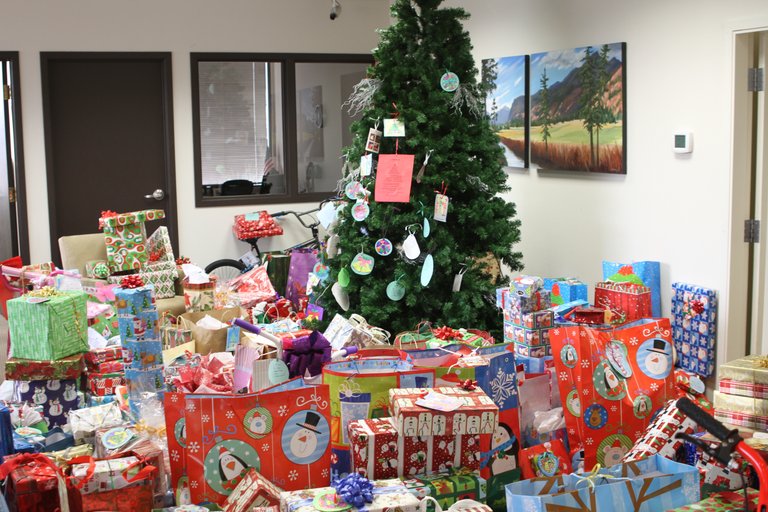 Tuesday, December 17, 2013
/lk
OMAK — The Okanogan Valley Soroptomist Club's Sharing Tree already has dozens of presents underneath it, but 25 tags remain for people to donate gifts to local children in need.
The deadline for gift-giving has been extended to Friday, Soroptomist member B.J. Bleakney said.
The Sharing Tree is at North Cascades Bank, 721 Okoma Drive.
Place
721 Okoma Drive, Omak, WA
"We couldn't do it without the bank," Bleakney said. "The employees do a big part of it and we couldn't do it without them."
The Tree of Giving, a project of The Chronicle to benefit the Support Center's shelter, is set up in the newspaper's office at 618 Okoma Drive.
It will continue to accept gifts until Thursday.
Recipients' names remain anonymous; organizers say there is no duplication between the trees. A donor can take a tag, buy one or more gift on the wish list, and return the gift and tag to the appropriate tree.
The newspaper's tags have all been claimed.