Tuesday, December 31, 2013
/lk
BREWSTER — Three Rivers Hospital CEO O.E. "Bud" Hufnagel submitted a letter of resignation Monday after a special board meeting.
Hufnagel, 66, said Tuesday that his resignation is effective at the end of April.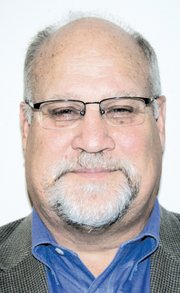 His departure isn't related to recent emotionally charged board meetings, where hospital commissioners were tasked with finding ways to cut expenses next year, he said.
"This is something I've been thinking about for a while, and fundamentally what it comes down to is the thing I was hired to do is to help the hospital do a turnaround," he said. "All this chaff had absolutely zero to do with my leaving.
"It had everything to do with me not being able to do the things that I was hired to do."
He handed resignation letters to each commissioner after the meeting had adjourned, hospital spokeswoman Rebecca Meadows confirmed Tuesday afternoon.
"He will be staying through April 30, and he will be helping the board members in recruiting a new CEO," she said. "They will address it at the next board meeting."
The next meeting is scheduled for noon Jan. 27 in the Hillcrest administration building, 415 Hospital Way.
More details about Hufnagel's resignation and Monday's board meeting will be published in the Sunday print edition and e-edition of The Chronicle.