Wednesday, July 10, 2013
/lk
While Washington has gone through its own crisis with a last-minute budget, Oregon has been going through the same issue.
In many cases, pet projects seemed to derail Washington Legislators time and again, but nothing that comes close to Oregon Gov. John Kitzhaber's last-second idea dropped on legislators of our neighbor to the south.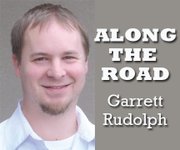 Kitzhaber recently announced a proposal to fund free college tuition for any students in Oregon.
His proposal would be a $9 billion expenditure for the state — at a time when Oregon's financial situation is in as bad of shape as Washington, if not worse.
Unemploy-ment in Oregon is still far too high, particularly in its capitol, Salem.
Yet, Kitzhaber picks this moment with the deadline for a state budget approaching rapidly to unveil this grandiose scheme.
Don't get me wrong, I love the concept.
Free college education for anybody who wants it? Sign me up.
But where is that funding going to come from? Where does $9 billion get magically generated from a state that is struggling to keep its already-existing finances afloat.
Not to mention there are hundreds, if not thousands, of families that would consider moving to Oregon just for the free education that would come along with residency. Imagine how much money a couple with three children could save just by moving to the other side of the Columbia River.
It could save some Washington families thousands of dollars.
Although other countries have successfully implemented similar policies, the U.S. is a long ways away from offering free college tuition.
Garrett Rudolph is the managing editor of The Chronicle. He can be reached at 509-826-1110 or via email at grudolph@omakchronicle.com.