Wednesday, July 31, 2013
/lk
If they haven't done so already, school districts across the state will be finalizing their 2013-14 budgets this week.
The talk of school budgets always gets me thinking about our educational system in this country. By most accounts, the U.S. has the greatest level of resources in the world. Yet, our educational success can only — at best — be classified as mediocre.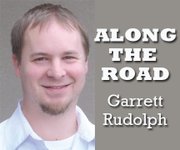 The question, asked over and over again, is why.
Do we need to throw more money at education? Do we need to spend more time or effort training teachers? Do we need higher standards for teachers? Do parents need to take a more active role in the education of their children?
The answer could be all of the above.
But I think the first step of the process is far simpler … and far more controversial.
All talk about "wanting to provide our children with a better education" is lip service until an honest, genuine conversation about year-round schooling takes place.
Summer vacation is a chance for students and staff to relax. But three months off allows many to forget half of what they learned the previous year.
Toss in long winter breaks, a week off for spring break and, in some school districts, a week off for mid-winter break, and you're looking at about four years of vacations for every student's career. The average high school senior has spent closer to eight years in school than 12.
If you polled teachers, parents, school officials, politicians and community members purely on the educational benefits of year-round schooling, I believe nearly every person would acknowledge its inherent value.
Yet, for dozens of reasons, I don't know if there will ever be a serious push for year-round schooling here. To me, any individual, community organization or political group that lays claim to "the best interest of students" is being hypocritical if they are unwilling to consider year-round schooling.
Recently, several area school districts began the process of implementing full-day kindergarten, thanks to expanded funding from the state Legislature.
For some, like Okanogan, it will be uncharted territory. For others, like Omak, it will be the revival of an old program that had previously been the victim of budget cuts.
And for still others, like Grand Coulee Dam, full-day kindergarten had already been in place. The additional funding will simply open up district money for use elsewhere.
I think this is a vital aspect of getting young students started on the right track during the early stages of their educational careers. The importance of building an educational foundation for young students cannot be overlooked. Young students who fall behind early rarely ever catch up.
But this should be just a first step.
Year-round schooling could be the driving force that pushes the U.S. back into a position as a worldwide leader in education.
After all, the future of our nation depends on it.
Garrett Rudolph is the managing editor of The Chronicle.
He can be reached at 509-826-1110 or via email
at grudolph@omakchronicle.com.