Wednesday, May 29, 2013
/lk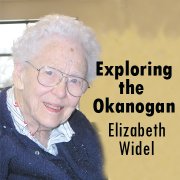 When Franz Schubert began writing his 10th Symphony, he was a mortally sick man.
I have wondered many times if he knew how sick he was. He had to know he had an illness, but did he know how bad it was?
He finished the first movement and sketched out parts of the second, but died just a few days later, working until almost the last minute.
Family or friends gathered up his manuscripts, many of them unfinished — he was noted for leaving uncompleted works, the best known of which is the Symphony No. 8, known as the "Unfinished Symphony." It has known a good musical life in spite of having only two movements instead of the usual four.
They took his manuscripts to the Vienna State Library, and there they lay for more than a century. Then, some began to study them.
They found one group of manuscripts that contained several movements, all in the key of d (or d minor). Now no one, even in those days, wrote symphonies that way. There is a prescribed order of key progressions.
The study got pretty fine grained. They even analyzed the paper on which the music was written. It was found that they were parts of three different works from three different periods.
Several attempts have been made to complete at least some part of all this. A man named Newbold seems to have come closer than others to picking up the Schubert idiom and writing in his style. Such a completion of a work is called a "realization."
And now several recordings have been made of them.
One record company published a compact disc of Schubert fragments. Some of these did not have enough to develop, but Newbold's realization of the second movement of the 10th did, and one record reviewer refers to it as "achingly beautiful." I bought the record.
By adding two other pieces of Schubert's work, they were able to stitch together a regular four-movement symphony. And after reading this in my American Record Guide, I bought the record.
By taking Schubert's own work in the first movement, Newbold's realization in the second, and adding two other pieces of Schubert's work, one of these a section from his "Rosamunde," there was a symphony.
And it is beautiful, just as in former Chronicle co-Publisher Mary Koch's term, "anything by Schubert" is beautiful. I also bought a release by an orchestra and conductor in France and found that he took the tempo at such an unfeeling pace that it lost all the character it had in the Newbold.
But that movement is, indeed, achingly beautiful. And on that basis of that one, I can feel that Schubert knew he would not live to finish this work – and that he wanted to. When I played this section for my nephew David when he visited here and spoke of the grief in the music, he replied, somberly, "You can hear it."
Schubert, who died in his mid-30s, lives on in the music he left us. And what a marvelously beautiful legacy it is!
Elizabeth Widel is a columnist for
The Chronicle. This is the 2,837th column in a series. She may be reached at 509-826-1110.