Tuesday, November 5, 2013
/lk
OKANOGAN — Okanogan County voters are approving the transportation tax measure with 76 percent of the vote, the preliminary election night tally showed Tuesday.
The count so far is 2,986 to 2,348 votes, elections results show.
"To me, that's good because it's definitely going to help our veterans out here that don't have transportation," said Roger Castelda, president of the U.S. Armed Forces Legacy Project in Tonasket.
The amount requested by Okanogan County Transit Authority in Proposition 1, four-tenths of 1 percent amounts to 4 cents per $10 spent on taxable goods.
Castelda said the new system would help veterans all over the county visit the Legacy Project and make it to their doctor's appointments in town, seeing as Veterans Affairs can't provide transport.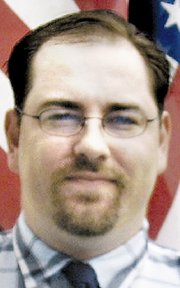 "If that's the wishes of the voters to establish a system for that, it's good to see that people are willing to tax themselves to maintain that service," Tonasket Mayor Patrick Plumb said.
"That's very interesting," said Omak City Administrator Ralph Malone after hearing the results. "I would have thought that it would have kind of matched the perception of the public safety."
The proposed service will supplement what is already provided by the non-profit Okanogan County Transportation and Nutrition, but the services will be separate. Okanogan County Transportation and Nutrition will continue to operate, regardless of the outcome of Proposition 1.
During the first full year, the Transit Authority expects to collect about $2 million in tax revenues. The agency plans to supplement that with grant funding to purchase buses.
What taxpayers will get in return is access to public transportation five days per week in a "hub-and-spoke" system – meaning the Omak/Okanogan area will serve as the central hub of operations and by 2015, routes will connect to Oroville, Tonasket, Riverside, Winthrop, Twisp, Brewster and Pateros.
Of the 21,318 ballots mailed to Okanogan County residents, election officials counted 6,068 of them on Tuesday. The next ballot count will be Friday, and final results will be certified Nov. 26.