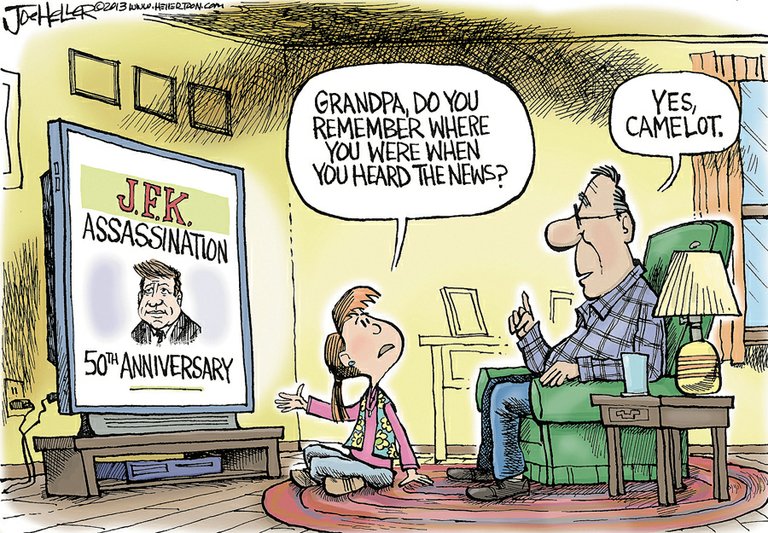 Wednesday, November 20, 2013
/lk
Gray wolves should not be delisted
I am appalled by the decision of 75 members of Congress to support the delisting of the gray wolf ("75 representatives, senators call for full delisting of gray wolf," from The Chronicle's website Nov. 13). I fear that the crucial conservation efforts that have brought wolves back from the brink of extinction will be quickly undone by the federal Fish and Wildlife Service's recent proposal to remove them from the list of endangered species.
The letter from these members asserts that gray wolf populations have fully recovered, but this is not true. Around 400,000 wolves once roamed across the U.S., but they have been nearly eliminated from the lower 48 states over the past century. Due to their protection under the Endangered Species Act, there are currently around 6,000 gray wolves in the lower 48 states, but their recovery is still precarious.
Furthermore, the letter's claim that protecting wolves has devastated hunting and other animal populations is an uninformed assessment. Wild populations are self-regulating, and therefore recovering wolf populations will not over-kill prey species. Furthermore, the authors' concern for the elk and moose is not driven by a fear of these species becoming endangered, but rather political bias.

I hope that the other members of Congress stand up to this harmful viewpoint and voice their opposition to delisting the gray wolf. Fragile wolf populations – and the ecosystems with which they are intertwined – depend on a compassionate outcome to this process.
Kate Dylewsky, Sacramento, Calif.
Philippines need typhoon relief help
When Super Typhon Haiyan (Yolanda) hit the Philippines, I contacted our new Filipino friends who came here to celebrate our centennial last July.
Our new friends from our sister city in Pateros, Philippines, told us the most practical help would be sending donations in cash or credit card to ABS CBN Foundation International online at www.abscbnfoundation.org.
This is a legitimate socio-civic organization that can be trusted and have been in service to our fellow Filipinos for quite some time.
They are located in Redwood City, Calif. Their Wells Fargo account number is 5129562574.
To quote Gene Santos from the Pateros PH Los Angeles Chapter: "Any amount that each and every one can afford to give, without hurting one's pocket or affecting their finances would be a great help to the victims, especially, if these amounts are given wholeheartedly and without reservations. Maraming maraming salama (Thank so much)."
I personally have already donated to help the Philippines through this foundation.
Gail A. Howe, Pateros
Column sounds disingenuous
I read Roger Harnack's column titled "Health Plan Finder failing epically," and I sense an odor of disingenuousness.
He is interested in finding out how many of his friends and neighbors might benefit from the Affordable Care Act. Why not ask them?
With all the numbers, there are a lot of people in our area, many who work for a living who have not had health insurance.
Instead, he makes a point of the lack of success in being able to contact the health care exchange. Those problems have been well-publicized by opponents of the Affordable Care Act. They feign offense that people are not able to sign up when in reality they don't want people to be able to sign up.
Rep. Cathy McMorris Rodgers has voted to repeal the Affordable Care Act 37 times. Harnack says, "If the law actually helped lower-income residents obtain affordable insurance, I'm sure McMorris Rodgers would be supportive."
That's a little bit hard for me to swallow. Thus far, 49,000 people in our state have been able to sign up for health insurance. The majority of those qualify for Medicaid.
Why not be happy for them that they now will have health insurance? Some of them, Mr. Harnack, are your friends and neighbors.
Rob Thompson, Tonasket
Don't believe health care lies
Don't believe all the lies and propaganda put forward by the right wing nowadays on health care.
I called Washington Health Exchange and completed my application over the phone. I got through to a live person in 30 seconds and completed the entire process in just 20 minutes. I got new health insurance that was less expensive than my previous plan.
Republicans and Tea Party members don't care about your health. They're just haters who want to undermine the president. Republicans voted 43 times to repeal health care but they have no credible alternative plan. Negativity is all they offer. House Republicans say, "We're all about jobs." But in four years, they never passed a single jobs bill.
So, don't believe all the hype. I know from personal experience there are great options out there.
Call the Washington Health Exchange. They may very well be able to help you, too.
John Steiner, Omak
Smoke from mill means money
Richard Yarbrough of Omak Wood Products should be commended for coming to Omak and trying to make the mill a success.
The mill will help Okanogan County get back on its feet. Hiring 88 employees is a lot more (people with jobs) than last year.
Steam or smoke or whatever it is, all I see is money. I like seeing it.
I, for one, can't wait to see the mill working 24/7.
I'm so glad to see the mill working.
Peg Morton, Omak
Chronicle needs to grow a heart
A front page headline of the Nov. 6 edition of The Chronicle reported the death – cause unknown – of Maria Sanchez.
You made a conscious decision to list her criminal history. Did you wish to punish her relatives and friends? Is this your way of saying she deserved to die?
You seem to relish in reporting the misfortunes regarding people of color.
I wish condolences to family and friends of both Maria Sanchez and Gerardo Velasco, and ask people from both sides of the Okanogan River to request The Chronicle to grow a heart.
Noel Orr, Shoreline
Letters to the editor policy
The Chronicle accepts letters to the editor of 250 words or less. Letters must bear the signature and hometown of the writer and a daytime telephone number.
Letters with multiple signatures or sent to multiple publications will not be considered. Letters may not include personal attacks or thank you messages. Letters are subject to editing.
Publication does not imply agreement or endorsement by The Chronicle. Letters may be mailed to The Omak-Okanogan County Chronicle, Attn. : Letter to the Editor, P.O. Box 553, Omak, WA 98841; dropped off at The Chronicle office, 618 Okoma Drive, Omak; faxed to 509-826-5819, or e-mailed to news@omak chronicle.com.