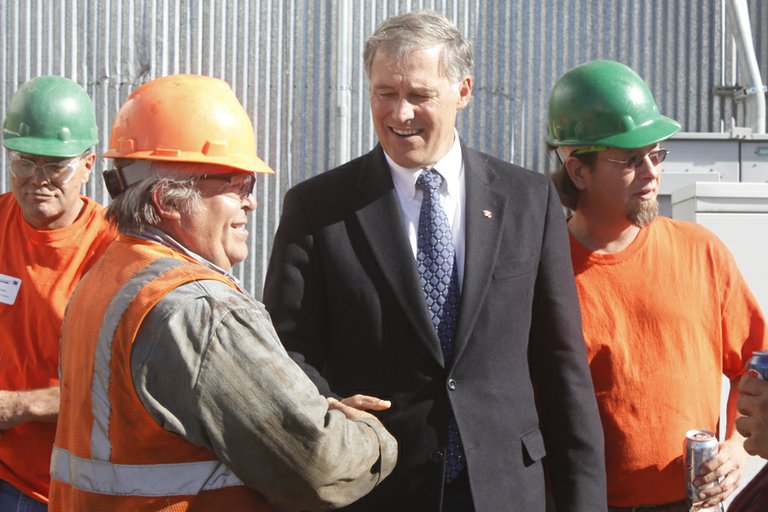 Monday, October 7, 2013
/lk
OMAK — Gov. Jay Inslee joined more than 100 mill workers and area dignitaries for the grand reopening of the Colville tribe's plywood and veneer mill.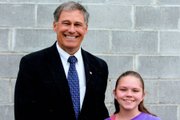 The Omak Wood Products mill is operational with 87 employees already on the job, Wood Resources Chairman Richard Yarbrough said. Wood Resources is the parent corporation for the mill.
"About half of our people worked here before," he said noting the reopened mill is expected to have more than 100 employees by the end of the year.
Gov. Inslee commended the company, tribe and community to its "teamwork" in restarting the mill that was on the verge of being sold piecemeal.
For complete coverage of the mill's grand reopening, see Wednesday's print edition or e-edition of The Omak-Okanogan County Chronicle.