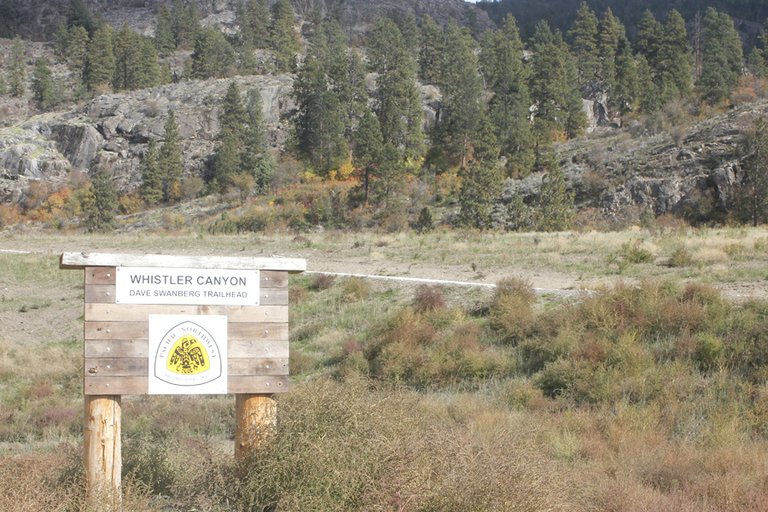 Originally published October 31, 2013 at 9:58 a.m., updated October 31, 2013 at 12:04 p.m.
/lk
OROVILLE — Two parcels in the Whistler Canyon area owned by Okanogan County will be sold at auction at the end of the year now that their values have been assessed and new boundary lines drawn.
County commissioners passed a resolution to surplus the property, about 32.34 acres of agricultural zoned land and 63.36 acres of cliffs and scab land, on Oct. 21.
The agricultural piece is valued at $174,636 and the scab land parcel is $47,520.
About 3.7 acres that contains the Whistler Canyon trailhead and a parking lot will remain under county ownership. Easements have been established for extending trails, including Frog Pond Trail, according to the resolution.
The Pacific Northwest Trails Association is still collecting donations to compete at auction for the scab land.