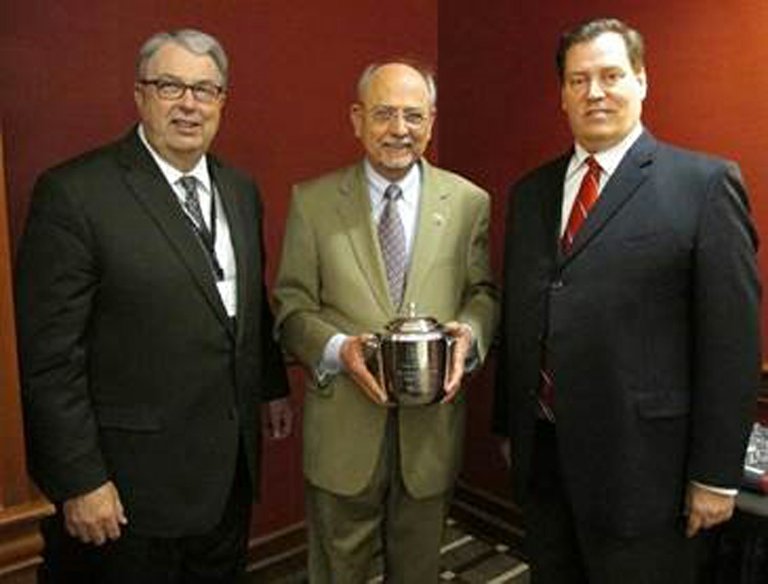 Wednesday, April 2, 2014
/lk
WAPATO — Congressman Doc Hastings received the "Water Statesman Award" from the National Water Resources Association today in recognition of his career as a defender and champion of western water issues.

Hastings, chairman of the House Committee on Natural Resources, received the award following his address at the National Water Resources Association annual meeting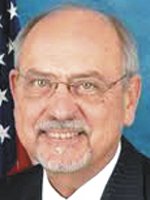 "Doc has been a strong advocate for western water interests. He has fought for better management of our natural resources and has a common sense approach to getting things done," said Jim Trull, Sunnyside Irrigation District manager and association Water Supply Task Force chairman. "Doc, a devoted family man has served the 4th Congressional District and water users around the west well."
The 4th Congressional District includes Okanogan County.
"For two decades, Congressman Doc Hastings has been one of the strongest voices for western water users in Congress. His efforts have benefited Washington State, as well as water users throughout the nation," said Tom Myrum, association president and Washington State Water Resources Association executive director. "The National Water Resources Association thanks Doc for his work and is proud to present him with our Water Statesman Award, our association's highest honor."
During his keynote speech, Hastings, R-Pasco, discussed the importance of declaring hydropower as "green" energy, California water issues and the need to update the Endangered Species Act.
Focusing on the significance of Columbia River dams, Hastings said:
"The Pacific Northwest region is the least carbon-emitting area of our nation, thanks to a whole series of dams – including Grand Coulee – that produce massive amounts of clean and renewable and hydroelectricity that keeps the lights on and our economy running.
"But, these legendary projects are under constant assault from age and environmental litigation."
Hastings said the dams, despite their environmental success, are now being "managed by litigation," due to an antiquated Endangered Species Act.
"We are at a point in the West where species are becoming more important than people," he said, pointing to regulations that are hampering California's ability to provide water to farmers and residents.
"Dams and reservoirs were designed to capture water in normal times to provide water in dry times. That's why the West has prospered," he said. "Yet, federal regulations and lack of vision have undercut our ability to build more multi-purpose storage on a comprehensive basis."
The same problems are cropping up in Eastern Washington, he said, noting the Yakima River basin needs water storage facilities.
"We owe it to future generations to plan and to build these projects now," he said. "These projects can also provide hydropower.
"While it's astonishing that hydropower as a renewable energy source is even a matter of debate, it is even more astonishing that some demand the removal of the four Snake River dams in the name of climate change.

"This is pure politics and hypocrisy at its worst."
In the speech, Hastings also put the spotlight on the Enloe Dam project here in Okanogan County, calling the federal licensing process extortion.
"For example, a public utility district wants to put a 6 megawatt facility at the Enloe Dam far above migratory fish habitat. This effort has been sidetracked by the Bureau of Land Management for almost a decade for something that has nothing to do with the environment or fish.

"There is truly no accountability. If we want clean and renewable power, these bureaucratic hurdles must stop."
Hastings blasted federal efforts under the Endangered Species Act, too.
"Only 2 percent of species have actually been recovered," he said of the federal law's results. "We can do better for species and people."
Hastings called the act a "massive federal overreach."