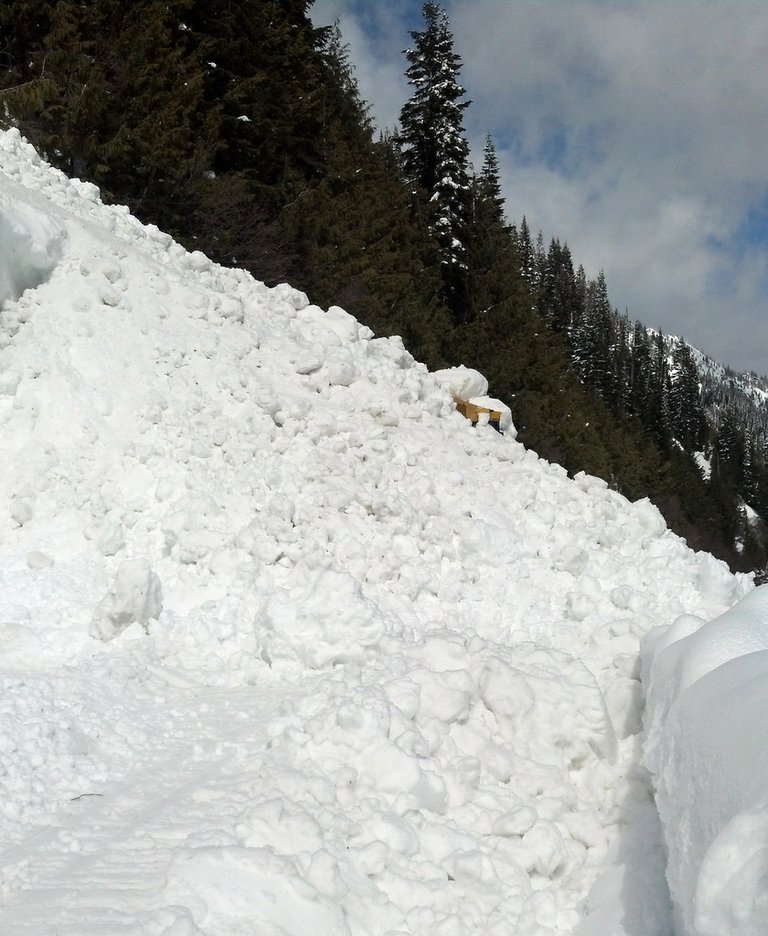 Monday, April 28, 2014
/lk
CHINOOK PASS — A natural avalanche swept down the hillside of state Highway 410 over Chinook Pass, trapping an employee inside a piece of equipment for several hours last Thursday.
State Department of Transportation crews were performing routine snow clearing when the avalanche occurred at approximately 10 a.m.
An employee working in a bulldozer about a mile east of the summit quickly radioed to crews that snow had covered his bulldozer to the top of the cab and he was trapped.
He was freed about five hours later without injury, officials said, declining to release his name.
"We do everything we can to keep incidents like this from happening, but we work in a dynamic environment that involves a fair amount of risk," said John Stimberis, Transportation avalanche supervisor. "Unfortunately, Thursday was one of those riskier days. We're glad our co-worker is safe."
Transportation Safety Manager Wayne Frudd said the agency could've responded quicker, but at a higher risk.
Since April 2, crews have been busy plowing and blasting their way through heavy snow in order to reopen Chinook Pass to traffic by Memorial Day weekend. However, more than a foot of new snow has fallen in the pass in the last week.
Increased snow and warmer temperatures have prompted Transportation crews to delay pass-clearing until the avalanche risk subsides.
If conditions improve, crews plan to resume clearing efforts next week and reopen the pass by Memorial Day weekend, officials said.