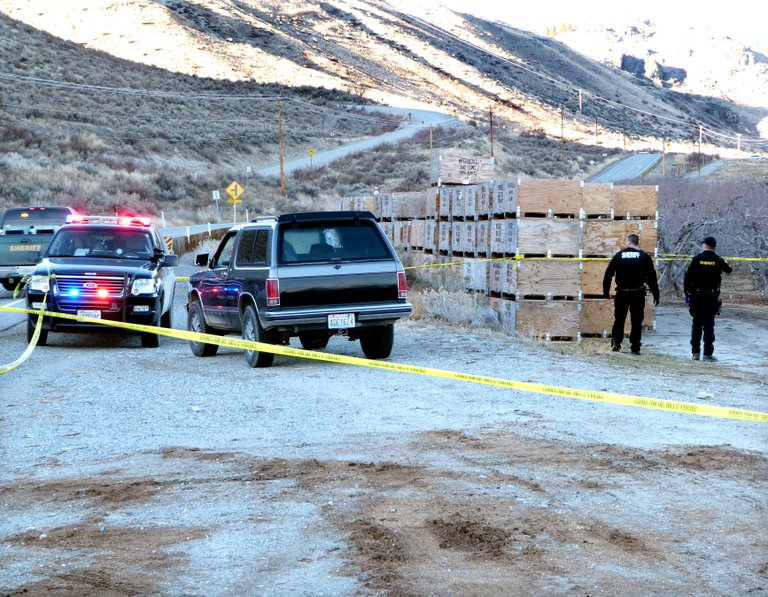 Originally published February 20, 2014 at 6:08 p.m., updated February 20, 2014 at 6:08 p.m.
/lk
MALOTT — One man is dead and a suspect is in custody following a shooting 200 yards south of the Chiliwist turn-off along Old Highway 97.
The highway was closed at Malott and south of the crime scene at about 4:30 p.m. to through traffic while the Okanogan County Sheriff's Office investigated.
The victim was not immediately identified, and the name of the suspect has yet to be released.
A friend of the victim, who witnessed the shooting, said the men were in the area looking for work, Chief Criminal Deputy Dave Rodriguez said. There was a "disagreement" over a vehicle prior to the shooting.
The friend, who deputies did not identify, said the victim did not have family in the area. The victim did not have identification, and a computer did not locate the man's name, authorities said.
The male suspect left the area before calling the Sheriff's Office from his home south of the crime scene, authorities said.