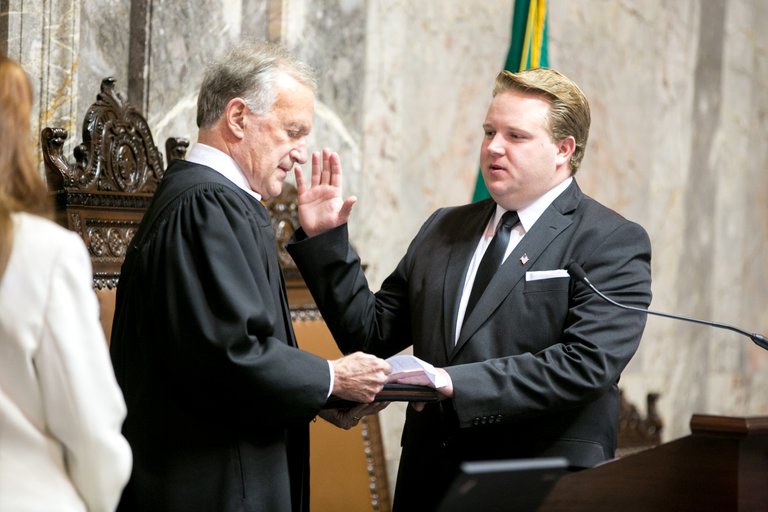 Monday, January 13, 2014
/lk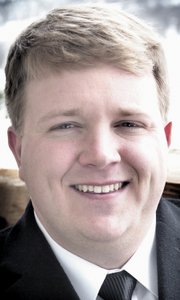 OLYMPIA — It didn't take long for Sen. Brian Dansel to be sent to the "principal's" office Monday.
After being sworn in as a new member of the state senate, the conservative Dansel was sent to Gov. Jay Inslee's office. As governor, Inslee is essentially the "principal" of state government.
The freshman Republican from Republic wasn't in trouble – he was dispatched with the liberal Sen. Adam Kline, D-Seattle, to invite the governor to address a joint session of the Legislature.
The governor's state of the state address planned for Tuesday was previously scheduled, so the invitation was a just a formality.