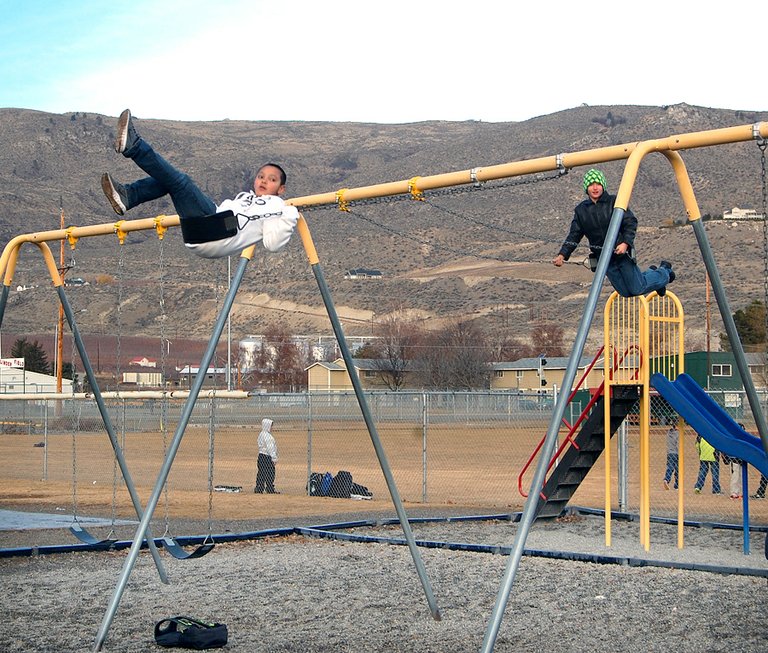 Monday, January 13, 2014
/lk
OMAK — "The old (Winthrop) record was 46, set in 1999. You smashed that record."

Meteorologist Steve Bodnar
Warm winter temperatures smashed previous records today across Okanogan County.
According to National Weather Service Meteorologist Steve Bodnar, the city hit a region high temperature of 61 degrees today.
"The record (for Jan. 13) was 59, set in 1945," Bodnar said, adding that Winthrop, too, set a record today with 53 degrees today.
"The old record was 46, set in 1999," he said. "You smashed that record."
Grand Coulee-area residents said they were sure they had record warm temperartures, too, today. But the Weather Service said numbers for the Coulee area won't be released until Tuesday.
Omak also posted a record high temperature Saturday, while Republic fell 1 degree short.
Omak's temperature Saturday reached 52 degrees, Weather Service records show. The previous Jan. 11 record, set in 1932, was 48 degrees.
In Republic, the temperature Saturday reached 43 degrees, records show. The previous Jan. 11 record was 44, set in 1983.
Bodnar said area residents can expect to see continued warmer-than-average temperatures for the next week. Normal lows for mid-January are about 21 degrees and normal highs are about 33 degrees, he said.
"There's not much sign of precipitation, either," he said.
For more on recent warm weather, see this Wednesday's print edition and e-edition of The Chronicle.