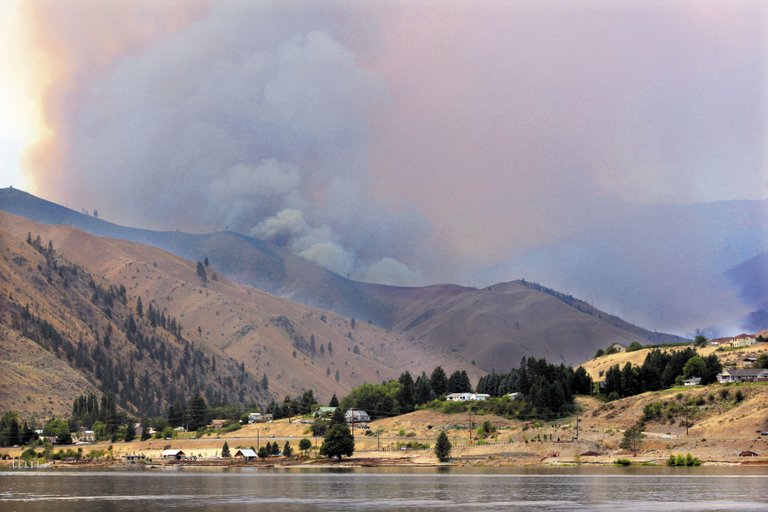 Wednesday, July 9, 2014
/lk
ENTIAT — Additional evacuation alerts have been issued for residents of Entiat River Road and added in other areas as the Mills Canyon Fire grew to around 5,000 acres last night.
The fire is burning approximately four miles west of town.
Firefighters from the state Department of Natural Resources, Chelan County fire districts and U.S. Forest Service are working on the fire.
A Level 3 evacuation – the highest of three levels - is in effect for Mills Canyon and Dinkleman Canyon and a Level 2 evacuation alert has been added by the Chelan County Sheriff's Office from Milepost 1.5 on the Entiat River Road to Dinkleman Canyon.
Level 1 notices have been issued for Swakane Canyon, Sherman Canyon and U.S. Hwy 97A from Swakane to Entiat River Road.
A Red Cross shelter has been set up at Entiat High School, 2650 Entiat Way.
Approximately 250 firefighters and 15 fire engines are battling the blaze lon private, state and Forest Service lands. Retardant-dropping air tankers and helicopters are dropping water.
The fire started Tuesday around 12:20 p.m. and is burning in grass, brush and timber in steep drainages. The cause of the fire is under investigation.