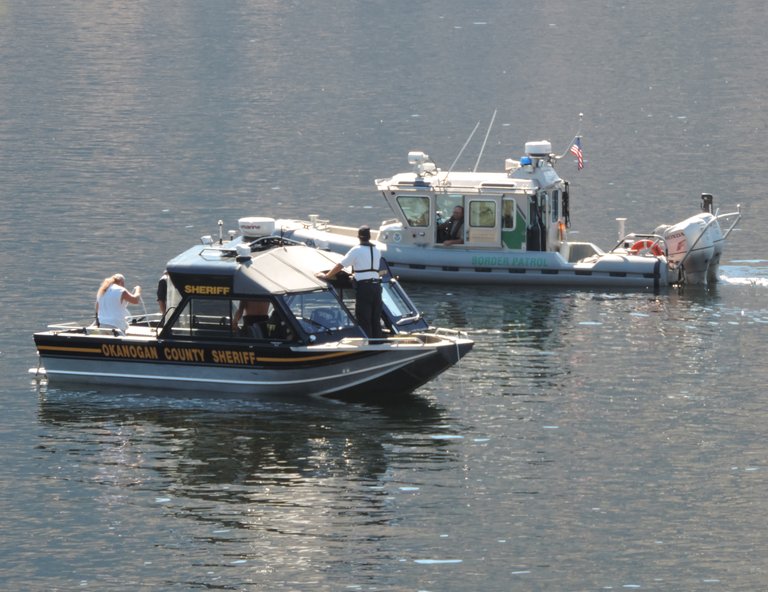 Friday, July 11, 2014
/lk
LOOMIS — The Okanogan County Sheriff's Office and U.S. Border Patrol are searching Palmer Lake for a man who disappeared this afternoon while swimming and is feared dead.
Okanogan County Sheriff Frank Rogers said two men apparently were swimming and one saw the other go under, but not resurface.
Neither man's identity has been released.
The call came in about 1:10 p.m. Friday. Rescuers were called to Chopaka Lodge, 1995 Palmer Lake Road.
Rogers said the Border Patrol sent a boat and crew, and Okanogan County has deputies, its patrol boat and divers on the scene. As of about 4:45 p.m., another diver was en route from the Coulee Dam area.
See The Chronicle's Sunday edition for more details.