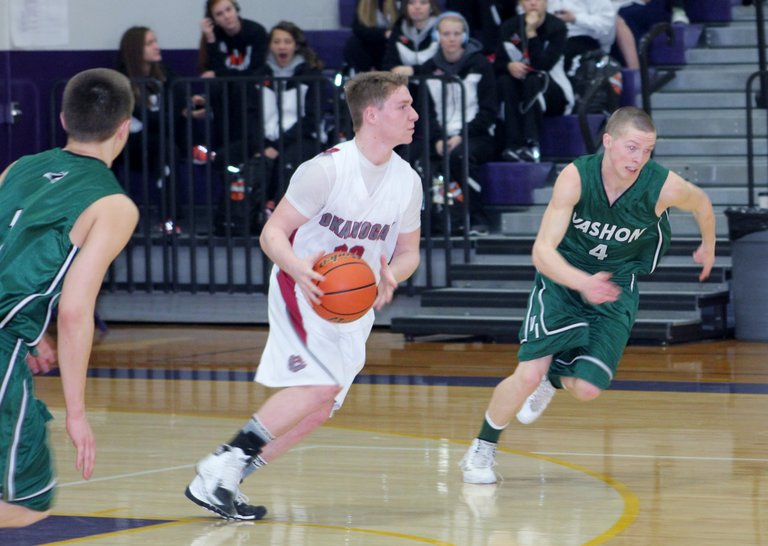 Saturday, March 1, 2014
/lk
WENATCHEE — The Pirates' Jessie Norton may have put on a "scoring show" with 43 individual points, but it wasn't enough to stop top-ranked Okanogan.
The Okanogan Bulldogs cruised to an easy 70-60 victory in the regional 1A boys basketball game at Wenatchee High School.
The Bulldogs will join Caribou Trail League rival Brewster at state next weekend in Yakima.
Okanogan coaches called Norton's individual effort a "scoring show" like no other.
Jim Townsend paced the Bulldogs, racking up 29 points. Justin Rivas added 22 for Okanogan. Mason Guerrette and Justin VanderWeide each put up 6 points.
Last night, the Brewster Bears earned their boys state tournament berth by knocking off Naches.
The Okanogan girls are also headed to state to play in the 1A girls tournament after downing La Salle. The Brewster girls were eliminated by Mabton.
Coming up next in Wenatchee, the state's No. 1-ranked Cashmere girls take on Eatonville.