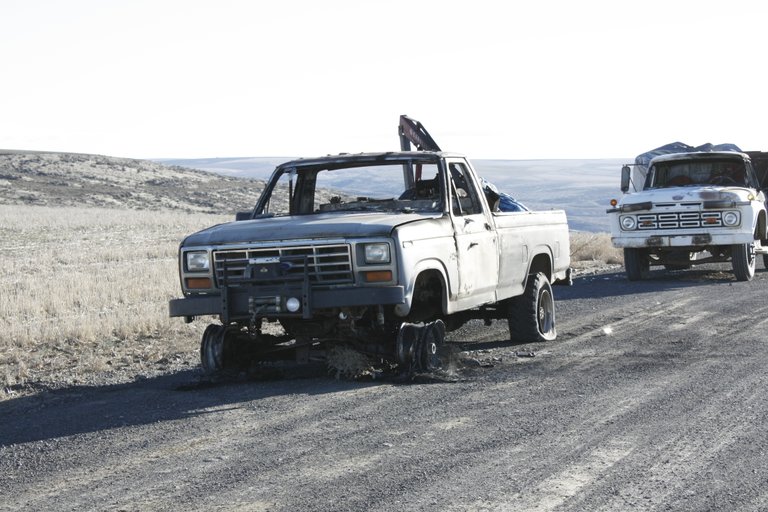 Wednesday, March 19, 2014
/lk
WATERVILLE — The Douglas County Sheriff's Office is investigating the burning of a pickup truck and utility trailer parked near the intersection of Olson Road and Road A S.W.
According to Sheriff Harvey Gjesdal, the incident occurred late Sunday ore early Monday morning.
Gjesdal said a woman called the Sheriff's Office on Sunday to let authorities know her pickup broke down near the intersection. A deputy later checked to make sure the vehicles weren't a traffic hazard.
Since the road does not generally have a lot of vehicular traffic and there wasn't a hazard, the deputy left the vehicles to give the owner an opportunity to get them moved, the sheriff said.
On Monday morning, the Sheriff's Office received a report that the vehicles had been burned, Gjesdal said.
Deputies responding to the scene found the destroyed vehicles and open an arson investigation.
Anyone with information is asked to contact the Sheriff's Office at 509-884-0941.