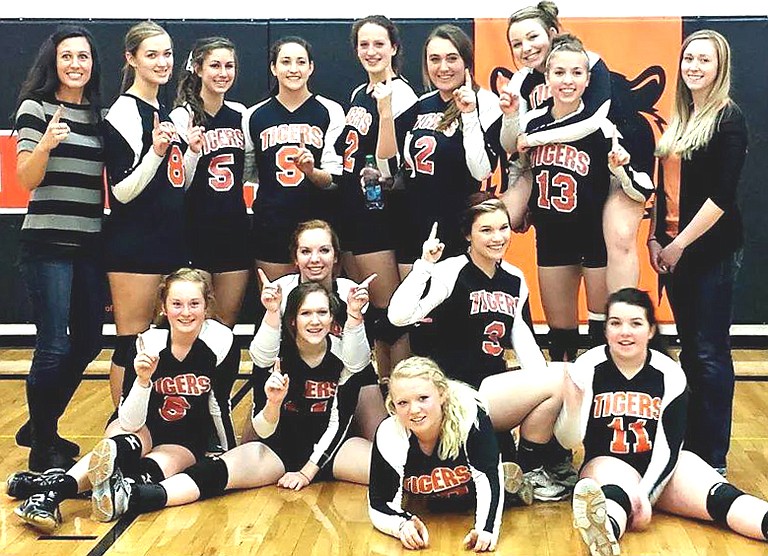 Tuesday, November 11, 2014
/lk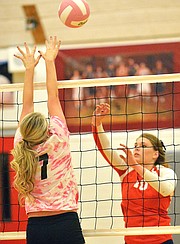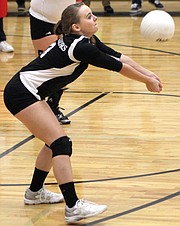 YAKIMA — Four area volleyball teams are headed to the state 1B/2B tournament this weekend in Yakima.
In 2B competition, both the Okanogan and Brewster girls will be competing for a state title. In 1B action, Republic and Almira/Coulee-Hartline are vying for a trophy.
Action for the area teams kicks off at 9:45 a.m. Friday in the Yakima SunDome as the ACH Warriors take on Naselle on Court 3. The winner will advance to face the winner of the Riverside Christian vs. St. John-Endicott game.
Riverside Christian eliminated Pateros from post-season play Saturday.
When the ACH game concludes, the Tiger girls from Republic will face off against Christian Faith. That game is set for 11:30 a.m., also on Court 3.
The victor will take on the winner of a matchup between Olympic Peninsula teams Quilene or Lake Quinault.
Across the SunDome, Brewster opens its 2B state tournament against Mossyrock. That game takes place at 11:30 a.m. on Court 5. The winner will advance to take on Davenport or Napavine.
The Okanogan Bulldog girls will open their state play at 1:30 p.m. on Court 2 against Darrington. The winner of that game will face the winner of the Reardan-Wahkiakum game.
Other teams competing in the state 2B tournament include Life Christian Academy, Colfax, Warden, Adna, Morton-White Pass, White Swan, La Conner and Northwest Christian-Colbert.
Other teams competing in the state 1B volleyball tournament in the SunDome are Neah Bay, Sunnyside Christian, Three Rivers Christian, Mount Vernon Christian, Klickitat/Glenwood, Pomeroy, Providence Classical Christian and Odessa-Harrington.
The volleyball tournament is slated for both Friday and Saturday in the SunDome, 1301 S. Fair Ave.