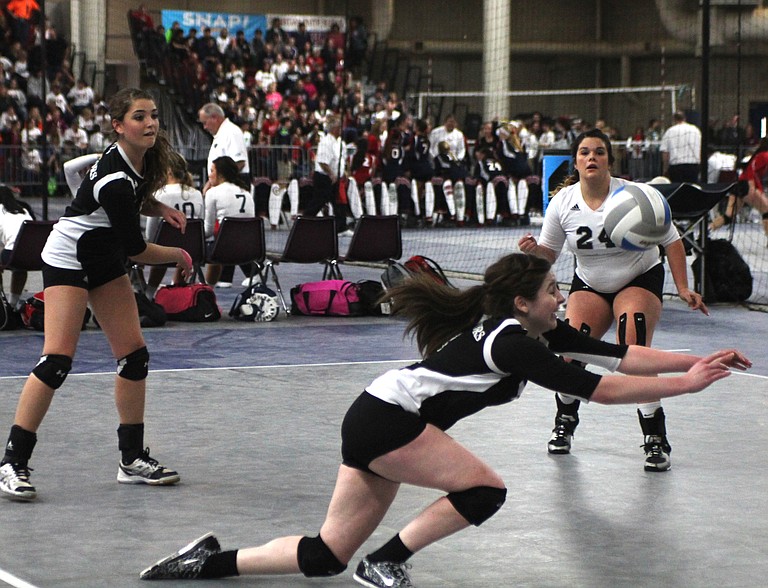 Saturday, November 15, 2014
/lk
YAKIMA — A fired-up Almira/Coulee-Hartline volleyball team pulled off the improbable Saturday afternoon, knocking off the No. 1 ranked Sunnyside Christian in four sets.
Coach Katie Walsh said she believed her her team could do it all along. But in the third set, the team caught fire, shocking the knights.
ACH won the game in four sets -- 21-25, 25-18, 25-21 and 25-23.
"It was like they just knew and they really started to believe," Walsh said of the third set.
The Warriors will face Pomeroy in the title game at 7 p.m. in the SunDome.
Walsh said the key to knocking off Sunnyside Christian was believing they could win.
"They had found a way to compete, then they found a way to finish," she said.
According to Walsh, her girls focused on the "right side of the bracket," the winning side. They never looked to the consolation side, or wondered about who they might face should they lose.