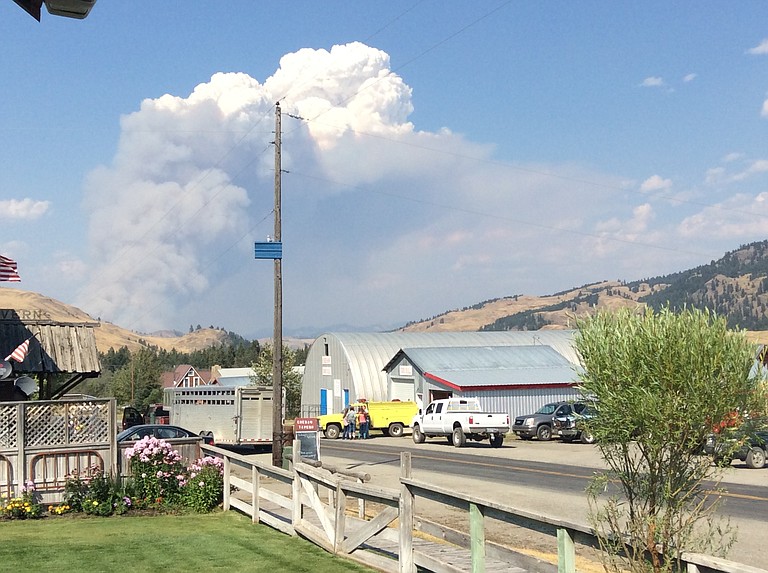 Thursday, August 13, 2015
/lk
OROVILLE — Several fires have ignited in the Oroville-Chesaw area near the site of an airplane crash earlier this morning.
One person is confirmed dead in the plane crash on Rise Road (off Chesaw Road), Okanogan County Sheriff Frank Rogers said.
"At this time, the Okanogan County Sheriff's Office, along with fire personnel, are responding to several reported fires in the Oroville are off of the Chesaw Road," Rogers said Thursday afternoon. "Also at one of the fires, deputies have confirmed the wreckage of an aircraft with at least one confirmed dead at the scene."
Rogers said several units are in the area to "determine exactly what has happened," he said.
"We currently have no other information on the aircraft at this time or any other reports of deaths or injuries," he said.
Officials have closed about an eight-mile stretch of the Oroville-Chesaw Road because of several wildfires burning in the area, about five miles east of town.
Okanogan County Emergency Manager Maurice Goodall said motorists should avoid the area.
"There are several fires in the Oroville-Chesaw area," he said, adding state Department of Natural Resources and local firefighters are responding to about five reported fires "spread out over a wide area."
Electricity has been de-energized and some area residents are receiving evacuation notices.
Additional details were not immediately available.