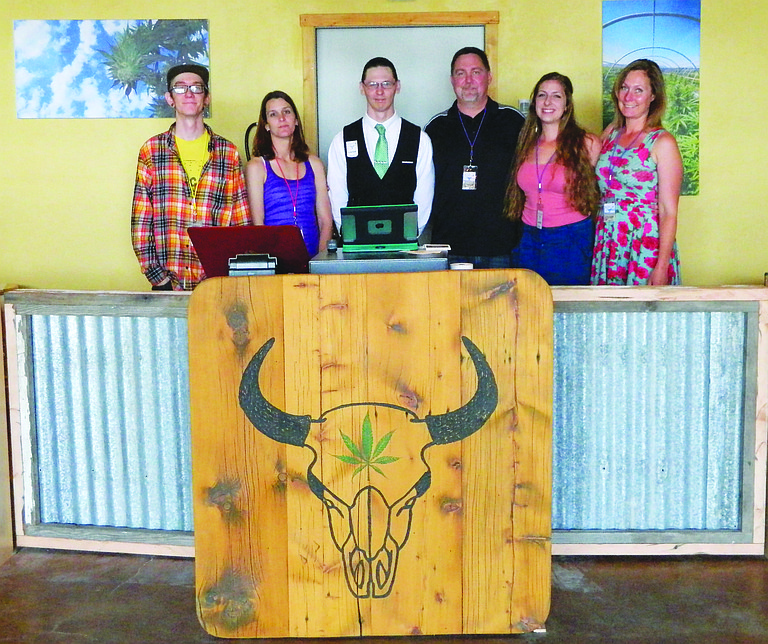 Wednesday, May 27, 2015
/lk
The Omak City Council made a smart decision — really the only logical move — in dropping its fight against Montana Dutton's proposed Sage Shop marijuana store.
Last week, the council decided, on a 5-1 vote with one council member absent, to drop its injunction preventing Dutton from opening her planned store on Engh Road.
Some might call the move as caving in. We disagree. Instead, the move made sense from both legal and financial standpoints.
Carrying through with efforts to prevent the store from opening had the potential for a protracted legal battle that could, conceivably, end up in the U.S. Supreme Court. And city taxpayers would be footing the bill.
Recreational pot is legal in Washington under Initiative 502, passed by voters in 2012. Even those in conservative Okanogan County — and the city of Omak itself — gave the measure the green light.
Although it's still illegal federally, state law trumps federal in state courts, and the U.S. Department of Justice has said it won't pursue recreational marijuana prosecutions in Washington and Colorado, which passed its own marijuana law the same year as Washington.
Even the Colville Confederated Tribes appear to be softening on the "no marijuana allowed" issue. Voters on the reservation are being asked in June — in an advisory vote — whether they want recreational pot to be allowed.
Washington's attorney general has said he will defend I-502 in cases where cities cite the federal prohibition.
That puts the city and the state on opposite sites of the legal argument.
From a financial standpoint, it's a fight Omak doesn't want to pursue. Attorney fees and the potential for a ruling requiring the city to pay Dutton's legal costs are daunting. A continued fight could bankrupt the city.
Meanwhile, the city can look forward to the additional sales tax revenue Dutton's store will generate. One area grower has estimated she could sell more than $160,000 worth of merchandise per month.
That's a lot of green — both in cannabis and tax revenue.