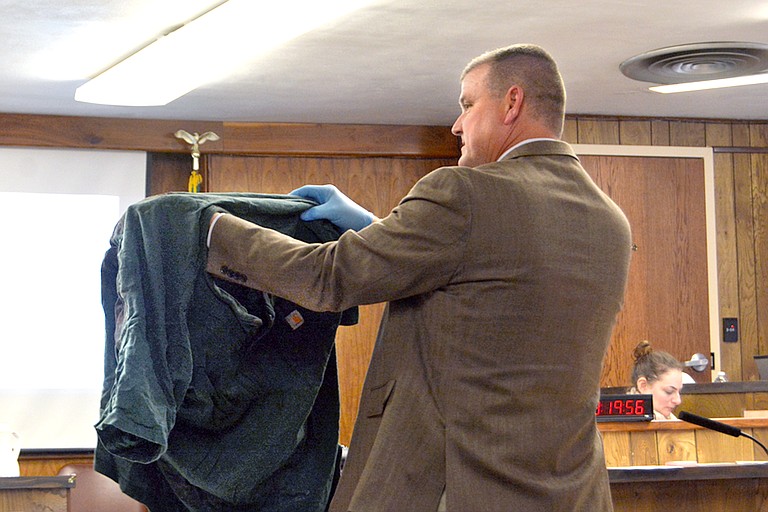 Sunday, November 22, 2015
/lk
OKANOGAN – The murder trial of a father and son is expected to wrap up early this week, with an Okanogan County Superior Court jury then deciding their fate.
John Wayne Jennings, 59, and Adam Shaun Jennings, 29, are accused of first-degree murder in the Sept. 2, 2013, death of grouse hunter Michael Ray Carrigan, 52, Humptulips, on Cow Camp Road near the Jennings home.
A jury of six women and eight men was seated Monday from a pool of 109 potential jurors. Just before deliberations start, the panel will be narrowed to 12 jurors who will decide the men's fate.
The complete story is available on newsstands now in the Nov. 22 issue of The Chronicle or online in our e-edition.