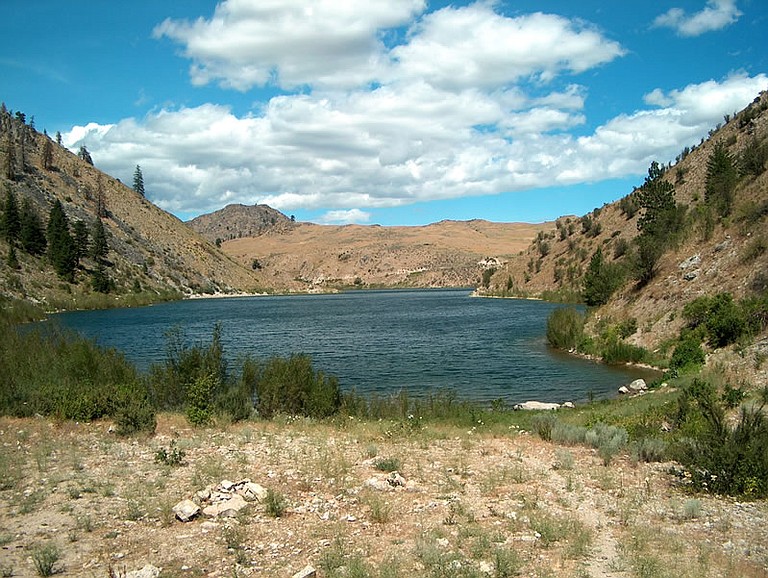 Friday, September 11, 2015
/lk
OKANOGAN — Licensed anglers can now fish without daily catch or size limits on six Eastern Washington lakes, including upper and lower Green Lakes and Rat Lake in Okanogan County.
The lakes are scheduled for treatment to remove nuisance fish late next month.
Effective immediately, the state Department of Fish and Wildlife has suspended restrictions on the following lakes:
Upper and Lower Green Lakes and Rat Lake in Okanogan County.
No Name Lake in Pend Oreille County.
Badger and Williams lakes in Spokane County.
The no-limits fishing opportunity will run through Oct. 18 on the three lakes in Okanogan County, and through Oct. 25 on the other three lakes.
Anglers will be prohibited from gathering fish from those waters during and after rehabilitations.
"There's no reason why anglers can't catch as many trout, perch and other gamefish as they can find before we treat the lakes," said Bruce Bolding, a WDFW fish biologist. "There are still some nice fish in those waters, along with the panfish and bullheads."
All six lakes will close to fishing before state fish managers treat them with rotenone, an organic substance derived from plant roots that is approved for use as a fish pesticide by the U.S. Environmental Protection Agency.
Additional information is available on state DFW's website at https://fortress.wa.gov/dfw/erules/efishrules/.