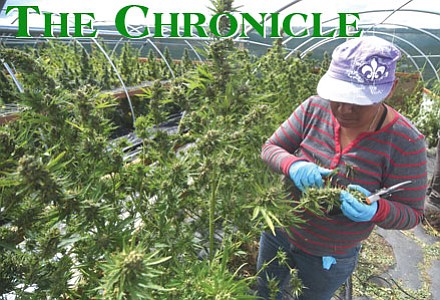 Thursday, August 11, 2016
/lk
OKANOGAN – After months of uncertainty over the future of marijuana production and possible hemp production after a moratorium, Okanogan County commissioners unanimously approved a final comprehensive plan on July 26 and passed a resolution the same day lifting the moratorium on marijuana operations in unincorporated areas of the county.
CannaSol Farms CEO Jeremy Moberg said the changes to the comprehensive plan concerning marijuana production, a level playing field for marijuana and hemp production, and security that established businesses would not be required to start the process over, eased his and many other growers' minds.
"We're grandfathered in," Moberg said. "We don't actually have to (obtain a conditional use permit) unless we make expansions."
The complete story is available in the Aug. 10 issue of The Omak-Okanogan County Chronicle, available at news stands or in our e-edition.