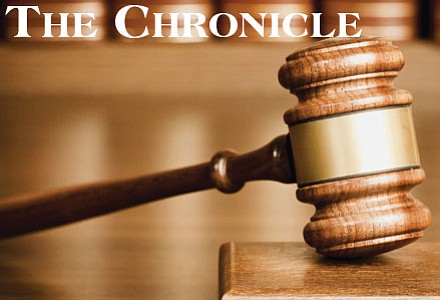 Tuesday, August 16, 2016
/lk
OKANOGAN — One of two teenagers charged with shooting death of a Tunk Valley man pleaded guilty to premeditated first-degree murder Tuesday, Aug. 16 in Okanogan County Superior Court.
Parker M. Bachtold, 18, was sentenced to 30 years in prison.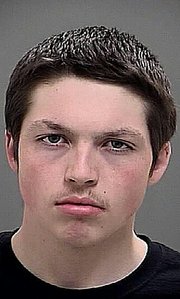 Bachtold also pleaded guilty to first-degree robbery, theft of a motor vehicle, two counts of theft of a firearm and juvenile in possession of a firearm.
According to court document, Shalin E. Alltus, 18, is also facing the same charges for the death of her uncle Patrick M. Alltus.
She is set for trail on Tuesday, Aug. 23 in Okanogan County Superior Court.
Court records show Patrick M. Alltus was found dead in the living room near the kitchen area on Oct. 5, 2014. He had been shot.
Court documents indicate Shalin Alltus and Bachtold had been staying with Patrick Alltus.
Following the discovery of Alltus' body, authorities noticed his pickup, short gun and pistol were missing.
Oregon police later located the pickup and the two teenagers.
Oregon officials contacted the two suspects, who allegedly gave false names – Colt Hatch and Britney Keeley – on Oct. 1, 2014 when their vehicle ran out of gas, court records show. After the Okanogan County Sheriff's Office announced the two teens were being sought, Oregon officials tracked them down at the Stardust Motel in Curtin, Ore.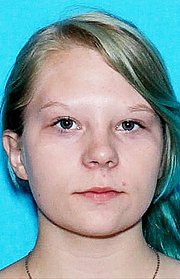 Search warrants were issued for motel two rooms; inside a room occupied by Bachtold's father, Eric, and Terri Bachtold, authorities discovered a Marlin .22-caliber, Mossberg .410, Winchester 20 gauge, .22 and .410 ammunition.
When searching the room occupied by the teens, detectives allegedly found a box of .410 gauge slugs and a Douglas County camping fee envelope that had the name 'Colt Hatch' written on it.
Shalin Alltus and Parker Bechtold were extradited back to Okanogan County and have since been held in custody on $1 million bail each.