Saturday, December 30, 2017
/lk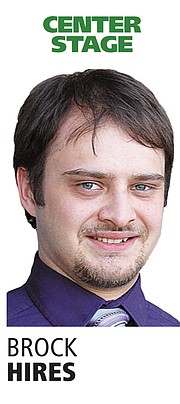 Here's to 2017.
In a matter of hours fireworks will burst, confetti will fly, and glasses of champagne will chime.
But among the libations and celebration cheer, for some the New Year will bring a different feeling.
It seems the feeling of loneliness and blueness is more prevalent this time of year. The days are shorter, weather is cooler, and time to reflect on years past is sure to bring a tear or two.
Each year a handful of musicians, celebrities and public figures pass away, and while they will never be replaced, new artists and actors come onto the scene.
But wow. We certainly lost a lot of great people in the entertainment industry this year.
Looking forward, it's hard to imagine life without James Bond (Roger Moore), Johnny B. Good (Chuck Berry), Don Rickles, Mary Tyler Moore, or the musical stylings of Tom Petty, Fats Domino or Glen Campbell, to name a few.
So many of these artists have been a part of our culture — be it on our television every night, or in our car stereos on long road trips — for many years.
But the list doesn't stop there.
This year also brought the deaths of Hugh Hefner, William Christopher, William Peter Blatty, Miguel Ferrer, Butch Trucks, Sir John Hurt, Neil Fingleton, Bill Paxton, Chris Cornell, Dina Merrill, Gregg Allman, Roger Smith, Glenne Headly, Adam West, Stephen Furst, Nelsan Ellis, John Heard, Barbara Sinatra, Jeanne Moreau, Jerry Lewis, Richard Anderson, Troy Gentry, Don Williams, Harry Dean Stanton, Charles Low, Mel Tillis, and the list goes on and on.
I've never been keen on New Year's resolutions because, let's face it, most of us fail at them.
But this year I encourage you to raise your glass with me for a toast to a better year, health and prosperity. Because, let's face it, we can't afford to lose another great artist in 2018!
Brock Hires is managing editor for The Chronicle. His weekly column appears in the Wednesday edition of The Chronicle. He can be reached at bhires@omakchronicle.com.