Tuesday, November 7, 2017
/lk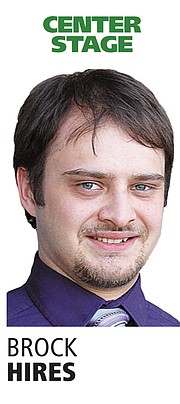 Brrr! Where did this wintry weather come from?
It seems we went from a nice autumn breeze to cold north winds all of a sudden.
And the snow. Wow. Looking through my Facebook feed, it seems friends from around the region have been experiencing everything from a light dusting of snow, to several inches.
The sight of snow begs the question: Is it too early to start decorating for Christmas?
In recent days I've seen several people discuss the idea on Facebook. Some say it's too early, other say there's only 47 days until the holiday.
In my opinion, it doesn't matter either way. I enjoy the holiday decorations, but I'm not the one doing the decorating. My wife's theory is to start decorating the day after Thanksgiving.
If you're looking for something to do this weekend, Okanogan County is brimming with events.
Friday, Nov. 10 brings the opening performance of The Pioneer Players' production of Disney's "Beauty and the Beast."
The show is set to begin at 7 p.m. at the Omak PAC. The show will continue Nov. 11, 17 and 18.
Friday also brings the Fred Bauer Band to the Evolution lounge at 12 Tribes Resort Casino in Omak at 9 p.m.
The group performers classic rock music.
Saturday, Nov. 11, bring an evening reggae music to the Community Cultural Center in Tonasket as the Seattle-based Laborer and the Universal Roots Band, and local favorites The Family Vibe take the stage. The show is set to begin at 6:30 p.m.
If you're going to be in the Okanogan Highlands Saturday, The Randy Battle Bluz Band will perform at the Chesaw Tavern at 8 p.m.
If you're planning to be in the Methow Valley Saturday, Methow Arts will present Jayme Stone's Folklife at 7 p.m. the Barn in Winthrop. Moira Smiley also will perform with the two-time Juno-winning banjoist and composer.
If you're planning to be in Omak on Saturday, 12 Tribes Resort Casino will host an evening with Iron Dragon, a Seattle-based '80s hard band, will perform at 9 p.m.
Please keep local musician Ron Champagne in your thoughts and prayers. Last week his wife announced on social media that Ron suffered a heart attack. Apparently he went to North Valley Hospital last week for chest pains before being taken to Sacred Heart Medical Center in Spokane.
Champagne is a bass player for the Slippery Slope Band and Randy Battle Bluz Band, as well as the drummer for Slow Children at Play.
On a final note: For many of us, Saturday will be just another day, or a chance to sleep in and catch up on chores around the house.
But for others, Saturday – or Veterans Day- is an opportunity to be honored for their sacrifices and service.
It seems often we don't take time to truly reflect on the meanings of our many U.S. holidays. But for me, this is one day out of the year to take a few moments and express gratitude.
Whether we like or approve of war, we are able to freely speak our minds because of the brave men and women that have put their lives on the front line.
An easy way to salute the red, white and blue this week is to attend one of the many Veterans Day assemblies throughout the area. A complete list of area activities is published in this week's paper.