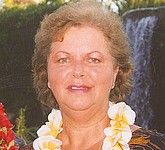 There will be a Graveside service held for Loretta on Friday Aug. 18, 2017 at 4pm at the Okanogan Cemetery. Father Jake Morton officiating - Family and friends welcome.

Omak Wa
Joseph D. "Don" Clark 1931-2017 Don passed away at home July 31, 2017 with his wife Terry at his side after an extended illness. He was born in Chicago on May 11, 1931 and moved with his family to Omak ...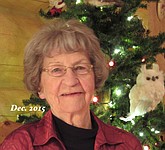 Clara Dachel Thorp 1925-2017 Clara Dachel Thorp was called to her Heavenly Home on the evening of August 9 with daughters, Mary Ann and Maxine by her side. She was 92. She was born May 30, 1925 in Granite Falls, ...
Omak Wa
Jeannie K. Watson 1944-2017 Jeannie K. Watson passed away August 8 at her home in Omak. She was born in England in 1944 and came to California with her parents when she was four years old. She graduated from high ...

Omak Wa
Joseph D. "Don" Clark 1931-2017 Don passed away at home with his wife, Terry, at his side after an extended illness. He was born in Chicago and moved with his family to Omak in 1940. He graduated from Omak High ...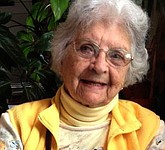 Omak Wa
Stella Mae Picard Miller 1926-2017 Stella Mae Picard Miller was born to Louis & Hazel (Moomaw) Picard on Oct. 19,1926 at her family home in Omak, Washington where she also passed away on July 31, 2017. During WWll, Stella- at ...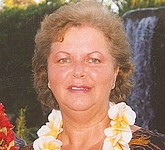 Keremeos B.C
Loretta Ann Gumm 1941-2017 It is with great sadness and a heavy heart that we announce the passing of Loretta Ann Gumm (Nee McGowan) Loretta ,76, passed away peacefully at her home in Keremeos B.C. with her loving husband Ben ...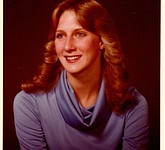 Okanogan Wa
Kelly Sue Gregg 1962-2017 Kelly S. Gregg, 55, of Okanogan, Wash. passed away peacefully on July 28, 2017 after a courageous 7-year battle with renal failure and an unsuccessful surgery for internal problems. She was surrounded by her loving family. ...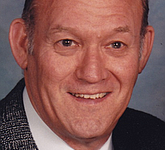 Wenatchee Wa
Mirrell H. Brewer 1938-2017 Mirrell H. Brewer, 79, a resident of Wenatchee, Wash., passed away peacefully on Thursday, August 3, 2017, at Central Washington Hospital of Wenatchee after major health problems caused by a heart attack in January 2016. Prior ...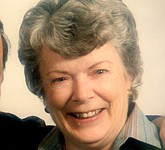 Omak Wa
Nadine Sutton 1926 - 2017 Nadine Sutton, 91, of Omak, Wash went home to be with her Lord and Savior at Regency Nursing home on July 23, 2017. She was born on January 7, 1926 in Oklahoma where she attended ...
Seattle Wa
Lola Genevieve Power 1927-2017 Lola Genevieve Power passed away on July 30, 2017 surrounded by her loved ones. Lola was born September 10, 1927 and raised in Molson and Oroville, Washington to Roy and Celeste Mooney. She graduated from Oroville ...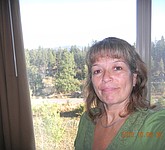 Norma Jean Gardoni-Lovejoy 1957-2017 Norma went to be with the Lord on July 21, 2017. She was born on April 12, 1957 in Glendale, Calif. to Antonio and Hortencia Gardoni. Norma went through all her school years in Palmdale, Calif. ...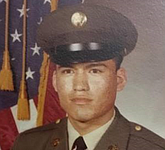 Nespelem Wa
Ronald (Jiggs) Stanger 1950-2017 Ronald (Jiggs) Stanger, 66, died July 26,2017 after a long courageous battle with scleroderma surrounded by his family. Ron was born Nov. 11, 1950 to Joseph and Pauline Stanger in Nespelem, Wash. Ron was a veteran ...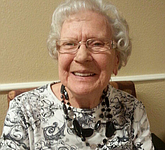 Spokane Wa
Glenna Roberta Bayne (née Stout) 1935-2017 Our beloved mother Roberta passed away peacefully at Hospice House South in Spokane Wash. on Thursday, July 13, after a long struggle with Alzheimer's disease. Roberta was born on Feb. 16, 1935 in Malott, ...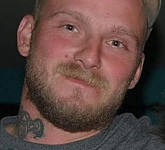 Spokane Wa
Dennis Dean Sumner 1985-2017 Dennis Dean Sumner ("DJ") passed away unexpectedly at Harborview Medical Center on July 3, 2017. DJ was born on Aug. 16, 1985 to Dennis and Rachel Sumner in Spokane, Washington. He grew up in the Grand ...