Tom Bhear, 68, formerly of Omak, died June 4, 2015, at home with his wife, Carol and children, Kim Gambale, Michelle Flores and Jason Bhear, by his side. He was born Sept. 12, 1946, in Bellingham. A celebration of his ...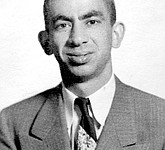 Garold Kenneth Osborn, 93, passed away in his home at Harmony House in Brewster, Wash., on June 7, 2015. He was born Nov. 21, 1921, in Glencoe, Okla. Garold grew up on his family's farm in Morrison, Okla. After graduating ... John L. Burbery, 87, died Friday, June 12, 2015, at home in Tonasket. John was born Nov. 10, 1927, to parents Dick and Lula Burbery. He was raised in Horse Spring Coulee and graduated from Tonasket High School. John served ...
Jessica Sylvanus, 86, died Jan. 30, 2015, at Regency Omak Rehabilitation and Nursing Center. "It is not sad when a very old person dies because it is God's way of making room for the babies." This was spoken by a ...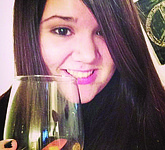 Nicole Lynn Theis, 23-year journey on earth ended June 9, 2015. She was born July 11, 1991, in Spokane, Wash., to Randall and Rebecca Theis of Omak, Wash. Nicole graduated from Okanogan High school in 2009. Following graduation, she moved ...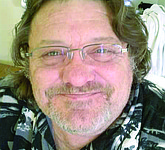 1952 - 2015 Ronald Lee Swager, 62, went to his well-deserved rest May 29, 2015. He was born in Wenatchee, Wash., on Nov. 11, 1952, to Robert F. Swager and Beverly (Wagner) Swager. He served in the U.S. Army from ...
Roberta Dickinson, 76, went to join our Lord and savior on May 31, 2015. Roberta was born Okanogan, on Sept. 20, 1938, to Robert and Addie Jones. She grew up there and graduated from Okanogan High School in 1956. In ...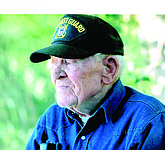 Ike "Lyle" M. Fisher, 85, of Tonasket, Wash., passed away peacefully at home May 17, 2015, surrounded by his loving family. He was born in Tacoma, Wash., on April 22, 1930, to William and Pearl (Paul) Fisher. When Ike was ...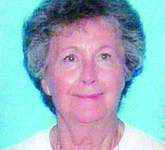 Vera Joyce Horton-Sele, 88, passed away May 20, 2015, in Omak, Wash. She was born on Oct. 1, 1926 in Plymouth, England, to parents Ada Mae and Earnest Hancock. Joyce graduated high school at the age of 14. As a ...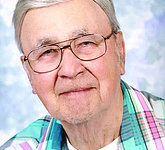 William "Scotty" Edwards, 84, passed away May 17, 2015. Scotty was born in Danville, Wash., on March 5, 1931. He married Delphine "Carol" Burke after he joined the Air Force in Wichita Falls, Texas, on May 6, 1953. They were ...
Victor Ronald Lesamiz, 72, died Thursday morning, May 28, 2015, at Sacred Heart Hospital in Spokane, surrounded by his family. Ronald was born Oct. 30, 1942, to Victor Junior and Lola Lesamiz in Tonasket, Wash. He was a lifelong resident ...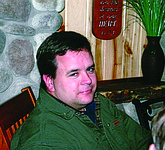 Robert "Bob" N. Brammer, 47, apple grower, whiskey maker, world traveler, trained engineer, former soldier, and treasured husband, father, brother, brother-in-law, uncle, and friend, passed away suddenly May 18, 2015. The baby of the Brammer family with an adventurous and ...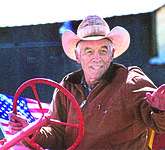 Fred York Jr., 78, passed away Memorial Day, May 25, 2015, at his home in Oroville. He was born April 24, 1937, in De Queen, Ark., the son of Alpha Myrtle Ballard and Fred York Sr. In 1947, the family ...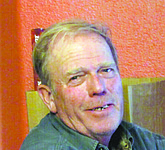 Phillip Loren Swezey, 71, passed way May 16, 2015. He was born April 21, 1944 to Loren Hasting and Bertha Noma Swezey, named after his father. Phil attended grade school in Machias, Wash., and graduated from Snohomish High School in ...
Donna Mae Rickard, 101, died May 9, 2015. She was born in Chico, Calif., to Cipriana Genevieve Avalos and Elmer LaFonso on June 24, 1913. After she graduated from Chico High School, she attended Chemawa Indian School, taking typing and ...