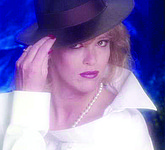 Omak Wa
Diane Armstrong 1967-2016 Diana (Danie) Armstrong has gone home to be with the lord and her mother. She passed away at the age of 49 at Omak Regency on Dec. 22, 2016 due to complications following lung cancer. Diana was ...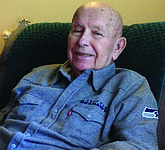 Wenatchee Wa
Monte D. Moomaw 1934-2016 Monte D. Moomaw, 82, of Wenatchee, Wash. Crossed over on Dec. 24, 2016 with his wife and children by his side. Monte was born on Dec. 6, 1934 in Toppenish, Wash. to Wallace and Ellen Moomaw. ...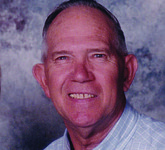 Omak Wa
Richard "Dick" Soren Austin 1929-2016 Richard "Dick" Soren Austin, 87, passed away Dec. 18, 2016 in Omak. Dick was born July 19, 1929 in Omak, Wash., to Elmer and Edna Austin. He was raised on the family orchard and learned ...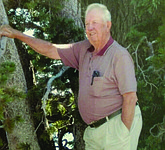 Oroville Wa
Ronald E. Thompson 1931-2016 Ronald E. Thompson,85, of Oroville, passed away on Dec. 18, 2016. Ron was born March 15, 1931, to Tony and Fannie Thompson, in Cranbrook, British Columbia. When he was two, the family moved to Oroville. Ron ...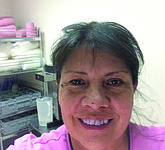 Tonasket Wa
Cynthia Alexis Lawson 1957-2016 Cindy was born August 5, 1957 to Lorin and Chrissy Hutton at St. Martins Hospital in Tonasket, Wash. She was a member of the Catholic Church and the Colville Confederated Tribes. Cindy graduated from Tonasket High ...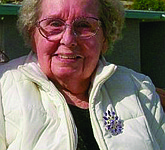 Twisp Wa
Freda Taylor 1921-2016 Freda Taylor, 95, of Twisp, Wash. passed away Dec. 8, 2016 at Harmony House in Brewster, WA. Freda was born on Sept. 6, 1921 to the late Mary and Fred Demmitt. Freda lived her whole life in ...
Omak Wa
Richard "Dick" Soren Austin Richard "Dick" Soren Austin, 87 of Omak died Sunday, Dec. 18, 2016 at the Park Place Assisted Living Home in Omak. He is survived by his wife of 66 years, Joan Austin of Omak. Daughter, Shari ...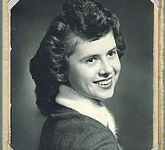 Oroville Wa
Donna Jean Egerton 1936-2016 On Dec, 13, 2016, Donna Jean Egerton passed away surrounded by family. Donna was born Nov. 23,1936 to Paul Leroy Thrasher and Erna Kay Thrasher at Oroville Hospital. When Donna was 13-years-old, her Grandpa Nelson Thrasher ...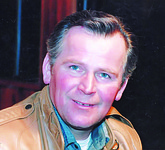 Tonasket Wa
Loren "Bud" Ellis Hilstad 1942–2016 Loren "Bud" Ellis Hilstad, 74, husband of Phyllis Erben Hilstad of Molson departed out of this life on Dec. 12, 2016 at North Valley Hospital, Tonasket, WA. Born Feb. 28, 1942 in Bremerton, Washington, he ...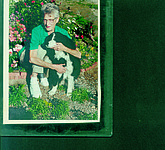 Tonasket Wa
Barbara Katherine Hamilton 1932-2016 Barbara Katherine Hamilton 84, passed away peacefully surrounded by her family on Nov. 30, 2016. Barbara was born in Tonasket, Wash., on Sept. 17, 1932. Her family moved to Delaware, where she lived until she was ...
Noble Kelly 1931-2016 On Nov. 29, 2016, Noble Kelly, 85, left these earthly bonds to be with the Lord and sing in the Heavenly Choir. Born in the backwoods of Yakima County during the Depression, he held many jobs and ...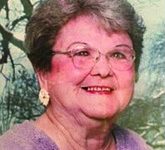 Auburn Wa
Margaret Louise (Roberts) Sasse 1927-2016 Margaret Louise (Roberts) Sasse passed away on Aug. 26, 2016, in Auburn, Wash. Margaret was born on Sept. 6, 1927, in Omak, Wash. to William and Eletha Roberts. She married Irving Lee Sasse on Dec. ...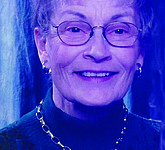 Olive Venitta Sullivan 1934-2016 Olive Venitta Sullivan, passed away peacefully on Dec. 1, 2016. She was born Sept. 6, 1934, in St Helens, Oregon to Joseph and Mary (Marcott) Michell, the second of three children, Venitta graduated from Scappose High ...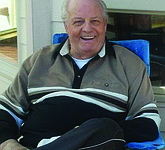 Maple Valley WA
David Menuard Kimberlin 1937-2016 David Menuard Kimberlin, 79, of Maple Valley, Wash., passed away on Nov. 29, 2016. The funeral service will be held at 11:00 AM. Wednesday, December 7th 2016 at Precht Harrison Nearents Chapel, 2547 Elmway, Okanogan, WA ...
Omak
Treca Boyd 1920-2016 Treca Boyd, 95, of Omak, passed away peacefully at her home on Nov. 27,2016. Treca was born Dec. 18,1920 in Yale, Oklahoma to Raymond and Florence McCandless. She came to Omak as a teenager with her parents ...