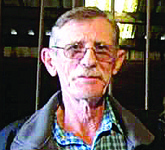 Dennis Anthony Smith, 68, passed away April 10, 2015. He was born to Victor and Ruth Smith in Omak, Wash., on March 15, 1947. Dennis was raised in Omak, Wash., on the family ranch on Pogue Mountain. He served in ...
James R. Rehmke, 79, passed away April 6, 2015 in Okanogan , with his loving wife Luella by his side. He was born in Mason City, Wash., on March 22, 1936, to Harry O. and Marie E. Rehmke. He joined ...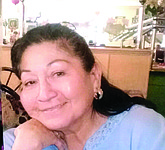 Teresita "Tere" deJesus Garcia, 67, died peacefully Oct. 28, 2014, at the home of Kacy and Herlinda Goble, her daughter, in Boise, Idaho, after a brief struggle with cancer. She was surrounded by loving relatives. Tere was born Jan. 2, ...
Agnes Ruth Charley, 63, of Malott, passed away April 14, 2015, at Confluence Hospital in Wenatchee. She was born Aug. 30, 1951, in Spokane, Wash., to Jerome Manuel and Maxine Abele Andruss. She was in Omak Mission School at a ...
Earnest Eugene "Gene" Harrison, 84, passed away of congestive heart failure at Mid- Valley Hospital on Friday, April 17, 2015. He was born Feb. 17, 1931, in Wesley, Ark., to Ray and Erma (McCarver) Harrision. He grew up with younger ...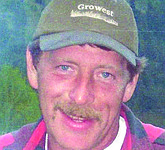 Jeff "Mersh" Mershon, 48, lost his courageous battle to metastatic melanoma cancer on April 7, 2015, at home with his family at his side. He was born Jan. 15, 1967, to Steve Mershon and Janet Kershner in Sedro-Woolley, Wash. He ...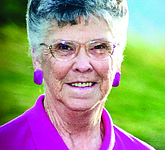 Phyllis Crowder, 87, passed away peacefully at her home in Omak surrounded by loving family on the morning of April 4, 2015. Phyllis was born to Asa and Mame Berry on October 23, 1927, in Raymond, Wash. They then moved ...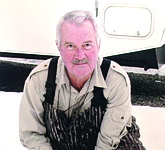 Walter "Dale" Gross, 81, passed away peacefully on April 1, 2015. Dale was born March 12, 1934, in White Salmon, Wash., to Walter A. Gross & Muriel I. Gross (Powell). Dale was raised in White Salmon, Wash., where he worked ...
Retta Faith Kriefall Braun, 72, passed away March 22, 2015, in Portland of a lingering illness. She was born to Reverend Harry and Ida Kriefall in Idaho Falls, Idaho. She grew to adolescence in Havillah, Wash., excelling in Lutheran Youth ...
Douglas K. Harris, 81, passed away on Nov. 17, 2014, at Life Care Richland with family and friends by his side. He was born on June 10, 1933, in South Ray, Okla., to Sam and Alta Harris, the fifth of ...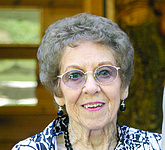 Trudy Hendrick, 89, passed away April 4, 2015. Gertrude Ann was born on May 29, 1925, to George L. and Mary (Lapp) Adam in Omak. She never liked her first name, so she was known as Trudy. "Always be nice!" ...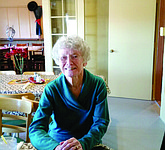 Rosalie "Rose" Martin passed away Feb. 20, 2015, in Phoenix, Ariz. She was born to Robert and Rose Davis on January 7, 1938. Rose grew up in Paradise Calif. In 1965, she met and married Ralph "Buck" Martin and moved ...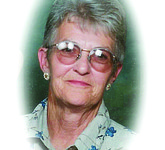 Geraldine Beeman, 76, passed away at home with her family by her side on Friday, April 3, 2015. She was born October 29, 1939, in Tonasket to parents, James and Rosie (Siegrist) Rider. Rosie married Duward Scott in 1945 and ...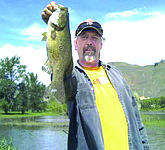 June 5, 1960-March 25, 2015 Jeff Sackman, 54, died March 25, 2015, doing what he absolutely loved-logging. Jeff was always happiest outdoors, hunting, fishing or simply looking for shed horns. He was a good ole country boy with a heart ...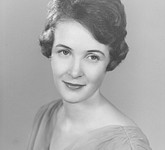 Sharon Lee Dorsten, 79, died March 19, 2015, from ALS (Lou Gehrig's Disease). She was born Aug. 5, 1935, in Selma, Calif., to Gretta and Carl Telquist. She moved to Seattle at age 4. She attended Holy Names Academy, Lincoln ...