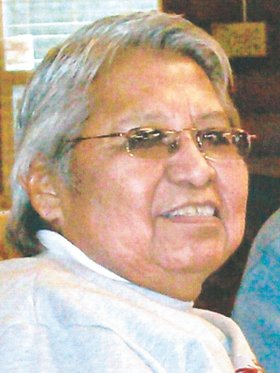 Carol A. Monaghan
Nespelem, Wash.
July 31, 1938 - June 25, 2013
Carol A. Monaghan, 74, of Nespelem, Wash., passed away from an irreversible illness on June 25, 2013 at the Coulee Medical Center in Grand Coulee, Wash. She was born on July 31, 1938 in Nespelem, where she lived all of her life.
She was a member of the Colville Tribe. She worked as a cook. She enjoyed camping, yard sales, crocheting, embroidering and cooking.
She is survived by her daughter, Tracy Monaghan; and her siblings, Patti Samuels, James (Sonny) Monaghan Jr., Christopher Monaghan, Christine Monaghan, Brian Monaghan, and Tracy Monaghan.
Precht-Harrison-Nearents Chapel is entrusted with arrangements.