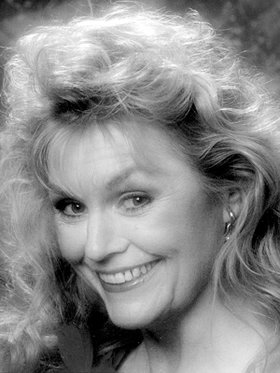 Anita "Anita DelPapa" Sharon O'Bryan
Washington
February 19, 1948 - June 27, 2013
Anita Sharon DelPapa O'Bryan passed away peacefully on June 27, 2013 at her home in Washington, surrounded by the love of her family.
The daughter of Jesolyn and Fred DelPapa, Anita was born in New Orleans, La. on Feb. 19, 1948. She was raised in Tonopah, attending elementary through high school, where she graduated at the top of her class. She attended college in Arizona, and returned to Nevada to raise her family.
She spent the majority of her life's work (30+ years) devoted to business operations in the education field, where she made a difference in the lives of many. While very successful in her own career, she considered the success of her children to be her greatest accomplishment.
Anita was known for her beautiful blue eyes and her sense of style and fashion. She will be remembered for her kindness and generosity, always lending a hand to family, friends, or anyone in need.
Anita enjoyed dancing, music, gardening, fishing, reading, crocheting, and spending time with family and friends. She found much peace enjoying her home, surrounded by her beautiful garden and views of the river.
Anita is survived by her husband, Kelly; children, Aaron and Gina; step-children, Aaron and Shana, sisters, Freida and Lynna; nieces and nephews, Meriko, David and Courtney; six grandchildren; and a host of other relatives and friends.
She loved her family dearly and cherished her time with them.
She was loved and admired by all who knew her. She will be greatly missed.
At Anita's request, a memorial service will not be held.
In lieu of flowers or donations, comments with your fondest memories of Anita would be of great comfort to the family and may be left in Anita's online guestbook at http://funerals.coop/category/obituaries/.