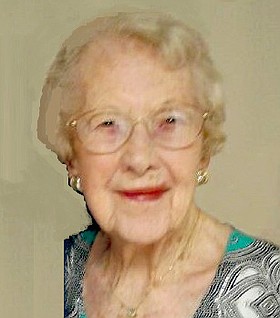 Annie Lou Maley
March 7, 1916 - unknown
Annie Lou Maley, 101, passed away in Seattle in early December 2017. She was born March 7, 1916 in Omak, Wash., to Robert and Isabella Wright who were early Omak pioneers. She graduated from Omak High School in 1934 and attended Wenatchee Valley Business College. She married Paul F. Maley in 1937 and they had three children. Rosalie, Michael, and John Paul.
Annie Lou and Paul co-owned and worked together in their retail business, Maley's in Omak. Annie Lou was the accountant, homemaker, and loving mother. They enjoyed doing business with many fine Omak customers.
Annie Lou was a proud citizen of Omak and was involved in the community in many ways. She was a charter member of the Nellie E. Scott auxiliary of Children's Hospital, Ladies Active Club, Ladies Elks, Soroptimist Club, and Omak Presbyterian Church. She and Paul also worked with the Omak Stampede from the time it started.
She enjoyed crocheting and gardening. Annie Lou and Paul traveled extensively throughout Europe and the South Pacific. After Paul died in 1980 she lived in Honolulu, Hawaii, as that was where they had planned to retire. She then moved to Seattle to be closer to her sons. In the summers she loved to go up to Alaska where her daughter, Rosalie, lived. They spend many hours fishing in the Kenai river.
Annie Lou is survived by her son, John Paul Maley, of Seattle. Annie Lou has five grandchildren, Patrick Laughlin, Todd Maley, Dawn Eddy and Chris (Tracey) Maley; four great-grandchildren include, Dylan Eddy, Heather Gannon, Riley Maley, and Ryan Laughlin. She was preceded in death by her parents; her husband, Paul F. Maley; her daughter, Rosalie Eddy; her son, Michael; her sister, Bernice Lang; and two brothers Edmund J. Wright and Robert L. Wright.
A memorial services will be at 10 a.m., Precht-Harrison-Nearant's Chapel, Thursday, Dec. 14. A reception for family and close friends will be held at Twelve Tribes Resort Casino in Okanogan, Instead of flowers memorials can be made to the Children's Hospital, Seattle or a memorial of choice.