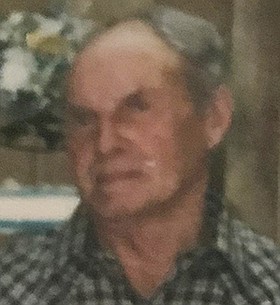 Kenneth Robert Dykes
Okanogan, WA
July 20, 1920 - December 13, 2017
Kenneth Robert Dykes was born July 20, 1920 on Salmon Creek in Okanogan to John and Bessie Dykes and passed away at Regency Omak on Dec. 13, 2017.
He worked in many orchards, at Wagner Sawmill, Okanogan and retired from Columbia Concrete, Okanogan.
He liked to hunt and rarely missed hunting season with his brothers, uncle, and cousin.
He was preceded in death by his parents; and nine brothers and sisters, Velma and (Preston DeWitt), Bernie and (Catherine Dykes), Maybelle Dykes, Olive Dykes, Vestal and (May Dykes), Charles Dykes, Pauline and (Minter Nzzell), John and (Fern Dykes), and Louis Dykes.
He is survived by one sister-in-law, Wilma Dykes, and 12 nieces and nephews.
He was a member of the First Baptist Church of Okanogan.
Graveside services will be at 11 a.m., Tuesday, Dec. 19, 2017 in the Omak City Cemetery with pastor Jason Kelley officiating.
­­­Precht-Harrison-Nearents Chapel is caring for the arrangements.