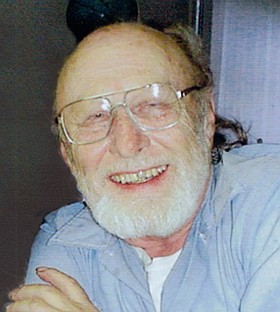 Darrel "Art" Louis Frey
July 13, 1934 - November 25, 2017
Darrell "Art" Frey was born in Algoma, Wisc., on July 13, 1934 to Arthur Paul Frey and Martha Berthold Frey and passed away Oct. 25, 2017. He grew up and graduated from High School in De Pere, Wisc., then joined the U.S. Air Force. After his honorable discharge, he worked for a few years for the Washington State Department of Highways, surveying the North Cross State Highway, then he joined the U.S. Forest Service, working as a Civil Engineer, until he retired.
He is survived by his wife, Eleanor; his daughter, Karen Shaw; his son, Patrick; grandchildren, Susan Brown, Laura Schrader and Robert Frey; great-grandchildren, Nathanial Grant, Jacob Morrison, Keenan Morrison, Olivia Schrader, Nickolai Schrader, Brandon Schrader, Hailey Frey, and Mason Frey and great-grandson Sebastian. He was preceded in death by his parents; his sister, Doris; and his brother Donald.
At his request, there will be no services.