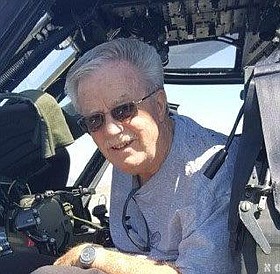 Donald Marsh
Omak, WA
August 6, 1946 - October 31, 2017
Donald B. Marsh
1946-2017
Don Marsh, 71, of Omak, went to be with his Lord, Oct. 31, 2017. He was born Aug. 6, 1946 to Ben and Marcella (Gaffney) Marsh in Lewiston, Idaho. The first few years he lived in Lewiston. The family later moved to headquarters in Idaho (a little piece of heaven).
He went to school in Pierce, Idaho and graduated in 1964 from Pierce High School. Shortly after graduation, Don went to work for the Potlatch Corp. working various jobs for the next 20 years.
He served two years in the Army from 1966-1968. He did one tour of duty in Vietnam. His last months were spent at fort McClellen, Alabama. In 1968, Don met Glenda Watkins. They were married in 1972. They were married for 45 years and had two daughters, Tara and Shawna.
In 1985 they moved to Omak. Don owned and ran a custom meat shop, drove logging truck and went to work for Precision Pine as a log scaler. He worked for them until the mill closed.
In his younger years he enjoyed hunting, fishing and camping until his health failed.
Don is survived by his wife, Glenda, at the family home; daughters, Tara (Jeremy) Arver of Roundrock, Texas., Shawna (Todd) Hollenbeck of Omak; three granddaughters, Raelyn Marchand, BreAnna Boyd and Kiana Lopez; two great-granddaughters, Jahslyn Peterson and Amber White. Don was preceded in death by his parents, Ben and Marcella; and sister, Sally Bowlds.
Viewing is scheduled from 5-8 p.m. Thursday, Nov. 9, 2017 at the Precht-Harrison-Nearents Chapel. A Memorial service will be held at the St. Joseph's Catholic Church 11 a.m. Friday, Nov. 10 2017. Graveside services to follow in Riverside. Interment will be at the Riverside Cemetery following the church service. Precht-Harrison-Nearents is entrusted with the arraignments.