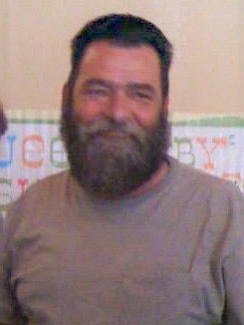 Bob "Bobby" Hunt
Conconully, WA
August 10, 1960 - September 17, 2017
Bob 'Bobby' Ray Hunt of Conconully, Wash., passed away at home on Sunday, Sept. 17. Bob was born Aug. 10, 1960 in Twin Falls, Idaho to George Marvin Hunt (passed 1999) and Betty Julia Hunt (age 90).
Bob met his wife in 1979 and married 35 years they lived in California, Idaho and Washington. Bob was a hard-working family loving man who for over 40 years was a rancher, fish hatchery operator, heavy equipment operator, auction business owner, mill operator and CDL driver.
Bob is survived by his wife, Jana; son, William; daughter-in-law, Kaila; and 2 grandchildren, Quinn and Hudson. He is also survived by his brother, Marvin (Helen) Hunt; sister, Hazel (Larry) Sturgill; sister, Julia Hildebrand; brother, Ed Hunt; and brother, George (Kathy) Hunt; In-laws, Mike (JoAnn) Mote, Bob (Julie) Vernon, Tom (Sheryl) Valdez, Dan Valdez, including 23 nephews and nieces and 16 great-nephews and nieces. He loved all of his family and friends with a full heart.
Bob always had a quick sense of humor and had many funny stories to tell. His greatest passion was fishing. He met a lot of wonderful people in Conconully and loved the town. He called it paradise.
Bob's favorite saying was an old Irish blessing: "May the road rise up to meet you, may the wind be always at your back, may the sun shine warmly upon your face, the rain fall soft upon your fields, and until we meet again may God hold you in the palm of his hands". You will be missed dearly until we meet again in heaven.
A family memorial was held Sept. 20 in Conconully, Wash. and also on October 8 in Puyallup, Wash.