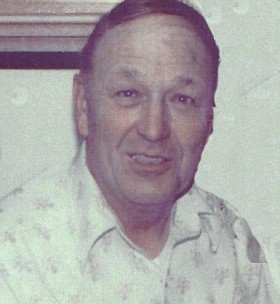 Roy McDougall
Oroville, WA
August 27, 1925 - October 18, 2017
Roy McDougall was born Aug. 27, 1925 in Leavenworth, Wash. to parents, James and Ruth (Canaday) McDougall. He passed away Oct 18, 2017 at North Valley Extended Care in Tonasket, Wash. A longtime resident of Oroville, Wash., Roy's Family moved there in 1939 by car carrying all of their possessions. Roy joined them shortly thereafter as he was in the children's hospital in Seattle. He had small pox as an infant with complications affecting his bones. He suffered multiple surgeries as a child.
Roy served in the merchant marines as a teen and returned later to graduate from Oroville High School. Roy married Beulah Van Brunt in 1947 and they had three children. He worked at the family orchard, McDougall ranch, which he eventually bought and enlarged. He sold the orchard in 1980. He enjoyed prospecting for gold and spent many hours on the Smilkameen River. He also enjoyed crossword puzzles, gardening and working on his computer.
He is survived by his wife, Beulah, of 70 years; daughter, Janis (Larry) Hines of Ocean Shores, Wash.; and son, Brian (Autumn) McDougall of Chewelah, Wash.; daughter-in-law, Yvonne McDougall of Oroville; sister, Joan Verley of Portland, Ore.; sisters–in-law, Arlen McDougall of Everett, Wash. and Dorothy Shortt of McMinville, Ore.; ten grandchildren; and seven great-grandchildren.
He was preceded in death by his parents; his son, Ronald; brothers, Daniel, Jack and David.
The family would like to thank the staff of the North Valley Extended Care in Tonasket for their compassionate care.
At his request there will be no services. Bergh Funeral Service & Crematory in charge of arrangements.

Services Location
Bergh Funeral Home
16 Delicious St Tonasket, WA 98855
509-486-1212