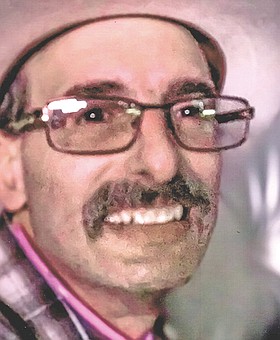 Daniel "Danny" Clayton Allard
Omak, WA
December 25, 1969 - December 23, 2017
Daniel "Danny" Allard passed away Dec. 23, 2017 in Spokane, Wash. He was born Dec. 25, 1969, a Christmas baby, to Gary and Betty (Williamson) Allard in Port Angeles, Wash.
At 10 years old, he was joined by his sister, Jennifer, and two years later by Anna. He loved being a big brother. Dan moved to Omak, Wash. with his family when he was 13 years old and graduated from Omak High School in 1989.
He started working at Gene's Harvest Foods in 1987 and continued until the time of his death. He was known for his smile and friendly manner.
With his father, Gary, Dan loved to hunt, fish, and race snowmobiles. One of the joys of Dan's life was being an uncle to his nephews, Jacob and Nathon, and his nieces, Nora and Julia. They loved fishing with Uncle Danny because he was so patient and would buy the best treats.
In 2011, Dan married Sharon Keil.
Dan was preceded in death by his maternal grandparents. He is survived by his parents; his sisters, Jennifer (Brandon) Mayer, of Glendive, Mont.; and Anna (Aaron) Randall, of Okanogan, Wash.; his grandmother, Patricia Rennie, of Yakima, Wash.; his favorite uncle, Keith Rennie, of Yakima; as well as numerous aunts, uncles, cousins, and special friends.
A funeral is planned at 10 a.m., Saturday, Dec. 30, 2017 at the Precht-Harrison-Nearents Chapel on Elmway in Okanogan.
The family requests that in lieu of flowers a donation be made in Dan's name to a charity of your choosing.
Precht-Harrison-Nearents Chapel is caring for the arrangements.