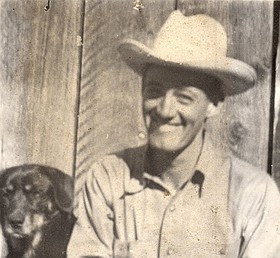 Lorenz "Lornie" R. Allenmandi
Nighthawk, WA
November 20, 1924 - January 3, 2018
Lorenz R. Allemandi, 93, known as Lornie to all who knew him, passed away in his home Jan. 3, 2018. He was born Nov. 20, 1924, in Nighthawk, Wash., on the family ranch where he lived and raised cattle his entire life.
He was preceded in death by his parents, Joe M. and Hazel Allemandi; brother, Joe A.; three sisters, Vera, Opal and Dorothy; and one nephew, Dale Kramer.
He is survived by his brother, Jim of California; six nephews; and one niece.
The Precht-Harrison-Nearents Chapel and the Okanogan County Crematory of Okanogan are caring for the arrangements.