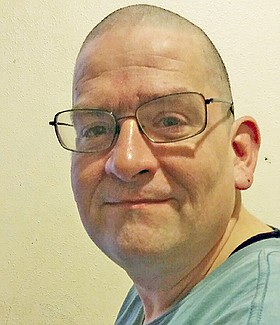 Mark C. Dearden
Auburn, WA
June 10, 1973 - December 30, 2017
Mark C. Dearden 44, of Auburn, Wash. passed away Dec. 30, 2017.
Mark was born June 10, 1973 to Charles J. Dearden and Elizabeth M. Dearden of South Boston , Mass.. Mark was born in El Paso, Texas., then October of 1974 the family moved to Germany where Mark lived for 3 years.
In 1977, they moved back to El Paso, Texas and stayed for one more year until 1978. The family then moved south to Boston where our parents are form. Mark attended school. Around 1983, Mark got into a bowling league and was very good at it. Mark was the youngest of five children.
Mark had a very tender heart and was a very loving man and grew into a fine young man. He moved out Boston, Mass. He moved to Washington state where he met his wife, Stephanie. They had two sons, Chris W. Dearden and Mark C. Dearden. Unfortunately, they divorced on good terms.
Mark is survived by his sons; Chris W. Dearden, and Mark C. Dearden; brother, Charles; sister, Elizabeth Dearden (Shon); brother, Scott (Denise) Dearden; nephews, Shane M. Dearden, Hunter Dearden, Thomas J Littlegeorge, and Michael J. Littlegeorge and one niece, Bethany A. Littlegeorge.
Mark was preceded in death by his father, Charles J. Dearden Sr., in December 1999; his mother, Elizabeth M. Dearden, April 2, 2008; and his brother, Shane M. Dearden, Aug. 2, 2015.
Services are as follows. Viewing is at Precht-Harrison-Nearents Chapel 2547 Elmway, Okanogan from 4 p.m. to 7 p.m., Thursday, Jan. 11, 2018 and Funeral Services are at 11 a.m., Friday Jan. 12, 2018.
The family asks that donations be made in Mark's name to Domestic Violence Prevention.