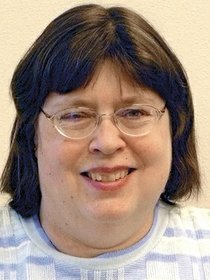 Recent Stories

Bail was set yesterday afternoon, Feb. 4, for the Lake Roosevelt Elementary School assistant principal suspected of several counts of possessing sexual depictions of a minor and sexual exploitation of a minor.

Proposals are being sought for someone to take over the Enloe Dam powerhouse and adapt it for an alternative use, but there's no hurry to submit proposals.

Sewing has changed a lot over the 30 years, with computerized machines requiring Needlelyn Time owner Lyn Hruska to keep on top of advances.

OMAK — City Clerk Kathy Lobdell, who's worked for the city for 34 years, is retiring at the end of the month.

Omak resident and physician Bill Dienst is scheduled to return home Wednesday after spending nearly two weeks teaching medical practices in the Gaza Strip.
Interstate 90 over Snoqualmie Pass is closed from Ellensburg to North Bend because of avalanche danger.
Highway 2 is closed through Tumwater Canyon because of heavy precipitation and high avalanche danger.
A one-hour power outage is planned early Thursday morning, Jan. 21, in Twisp and south of town along Highway 153 to the Libby Creek area.

Man accused of killing stepson, 22 months old
A March 1 trial date has been set for a Tonasket man who was granted a new trial after winning an appeal of his 2006 conviction of homicide by abuse in the death of his stepson.
Officials in Grant County are asking people to be on the lookout for a pit bull that ran from the scene of a fatal accident Thursday afternoon southeast of town.