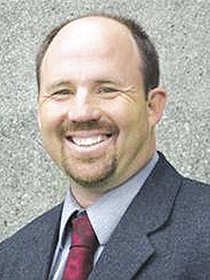 Recent Stories
Federal officials pull will not renew waiver in wake of teacher union's objection to competency evaluations that include student academic achievement
Sheriff Frank Rogers says authorities believe they have found the remains of Nicholas A. Totora, who was reported missing June 3, 2012

Okanogan County officials close North Pine Creek Road as wildlife sweeps through area, toppling trees
With all the things going on in the world — wars, politics, business, etc. — spring break offers me a much-needed respite.

A vehicle stolen 12 years ago in Wenatchee was pulled from the Columbia River Monday afternoon downstream from Rock Island Dam

Pateros Nannies knock off Wilbur-Creston in state 1B girls tournament opener

Wilbur-Creston Wildcats lead Pateros Nannies by 3 points at halftime in Spokane
Human remains found Tuesday are being turned over to the state Department of Archeology and Historic Preservation
Previously arrested for burglarizing the Eagles Aerie, Kyle Snyder is back in jail after wearing a court-ordered tracking device while he burglarized the club again.

Nicholas C. Flatt arrested after leading law enforcement officers on high-speed chase through Douglas County